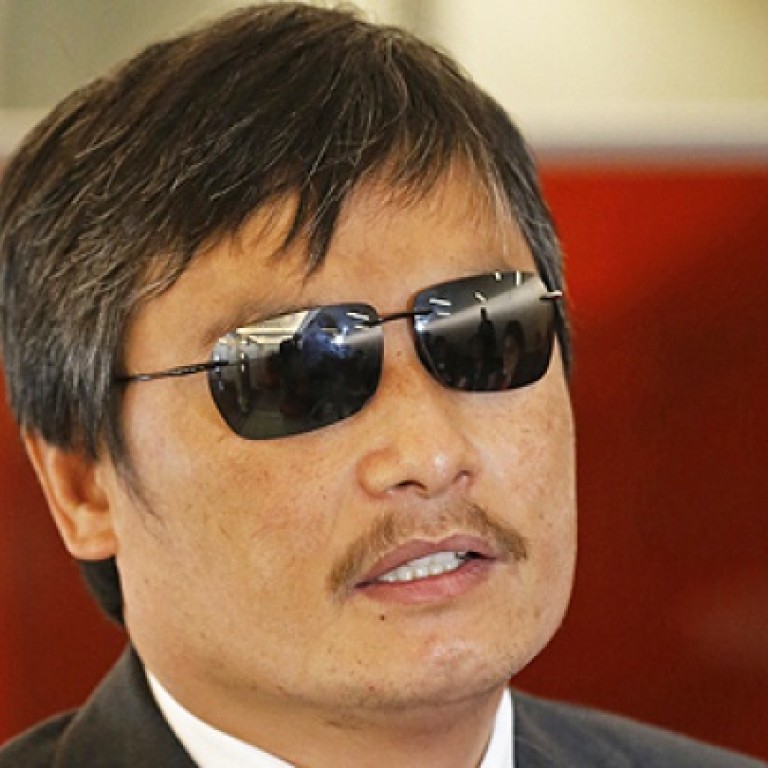 China warns blind dissident Chen Guangcheng ahead of Taiwan trip
China warned blind legal activist Chen Guangcheng on Thursday to mind his language ahead of his trip next month to political rival Taiwan, on a visit which could infuriate Beijing if, as expected, Chen uses it to criticise Chinese rights abuses.
China has been largely silent on the issue of Chen since he fled from house arrest and took refuge in the US embassy in Beijing last year, straining Sino-US relations, before he was allowed to leave for New York for study.
Since then, Chen has taken his campaign to improve human rights in China to senior US politicians and to Europe.
In late June, Chen travels to Taiwan.
"As a Chinese citizen, on his activities overseas he should know how to protect the country's dignity and fulfil his responsibilities as a citizen," Chinese Foreign Ministry spokesman Hong Lei said when asked about the Taiwan visit.
Hong did not elaborate.
Chinese authorities have stepped up a harassment campaign against the family of Chen's eldest brother, Chen Guangfu, after Chen Guangcheng was put on a village Communist Party blacklist for his plans to visit Taiwan.
Chen is due to meet the head of Taiwan's opposition Democratic Progressive Party. China condemns the party, saying it seeks the island's formal independence, something China considers unacceptable.
Chen is also expected to deliver a speech at the Legislative Yuan, or Taiwan's parliament, though it is unclear if he will meet Taiwan President Ma Ying-jeou.
Since Ma came to power in 2008 he has signed a series of landmark trade and economic deals with China, easing decades of hostility across the Taiwan Strait.
Taiwan regularly plays host to people China denounces, including exiled Tibetan spiritual leader the Dalai Lama. It is also home to two leaders of the 1989 Tiananmen Square protests who escaped China: Wang Dan and Wu'er Kaixi.
However, late last year Taiwan denied a visa to the Dalai Lama, sparking criticism from Taiwan's opposition that Ma had given in to Chinese pressure.