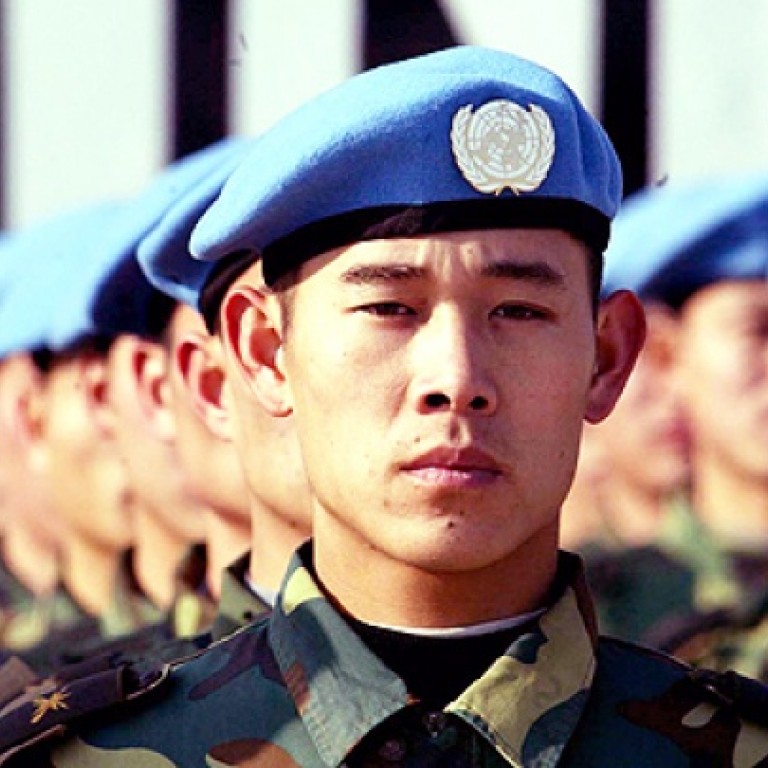 China offers 500 troops to UN Mali force
China has offered to send more than 500 soldiers to the UN force seeking to contain Islamist militants in Mali.
China has offered to send more than 500 soldiers to the UN force seeking to contain Islamist militants in Mali in what would be its biggest contribution to UN peacekeeping, diplomats said.
The move could be a bid to overcome tensions with the West over the Syria conflict and to strengthen Beijing's relations in Africa, where it is a major buyer of oil and other resources, diplomats and experts said.
France, which intervened in the west African nation in January, hopes to hand over to UN peacekeepers in July. More than 6,500 African troops are already in Mali but the United Nations is seeking at least 3,000 more.
The final number of Chinese troops who will take part has not yet been decided, diplomats said.
"China has offered between 500 and 600 soldiers," a senior diplomat said on Wednesday, adding that it was not yet clear what kind of troops might be sent.
"It is a significant move by China," said another UN diplomat, who confirmed the numbers. Both diplomats spoke on condition of anonymity as talks between UN leaders and China are not yet completed.
At least 155 of the Chinese troops are expected to be engineers, according to a UN official who confirmed talks are under way.
Chinese foreign ministry spokesman Hong Lei refused to confirm the deployment on Thursday but said Beijing supports the Malian government, the United Nations and others in their efforts to secure the country.
Asked about the reported offer, Hong told a regular briefing that "the political and security situation in Mali has improved to a certain extent" but added that "many challenges" remained.
"We hope the international community will continue to help Mali realise national reconciliation and stability, and China will also play a positive role in this regard," he said.
China rejected UN peacekeeping missions as an unwarranted interference when it joined the United Nations in 1971.
It contributed its first peacekeepers in 1992 and has since stepped up its presence, today fielding 2,000 troops in missions around the world. However, its peacekeepers have not taken part in military operations.
Though most of its peacekeepers are in engineering, medical and logistics positions, Beijing has more troops in UN forces than the other four permanent Security Council members: the United States, Russia, Britain and France.
The UN force in Mali, to be known under the acronym MINUSMA, will take over from French troops who halted an advance by Islamist guerrillas who had controlled the northern half of the country for 10 months.
The rebels are now staging attacks from desert and mountain hideouts.
"The fight against terrorism in Africa should in no way have to be fought by African countries alone," Chinese ambassador Li Baodong said at a recent UN Security Council debate on conflict in Africa.
Li called on the international community to "adopt swift, effective and coordinated actions and integrated policies" that help African countries "in their fight against terrorism".
"We will continue to do what we can to provide support and assistance to African countries to jointly address the threat," Li said.
Richard Gowan, of New York University's Centre on International Cooperation, said China had not played a major diplomatic role in the Malian crisis and suggested the possible deployment could be a "goodwill gesture to France and other Western powers to soothe some of the tensions over Syria."
Russia and China have vetoed three Security Council resolutions that sought to step up pressure on Syria's President Bashar al-Assad over his bloody crackdown on a two-year-old uprising.
"China is also always keen to maintain good relations with the African bloc at the UN, and this deployment is a positive signal to Nigeria and other regional powers," Gowan said.
But diplomats said China would likely be reluctant to put troops in the line of fire in Mali. The United Nations has acknowledged that the peacekeeping force will probably face attacks.
"Mali is a high-risk mission," said Gowan.
"There's a high chance of attacks on UN forces by Islamist rebels. How will China react if its personnel are targeted? If it takes losses, this could alter its positive attitude to UN operations."