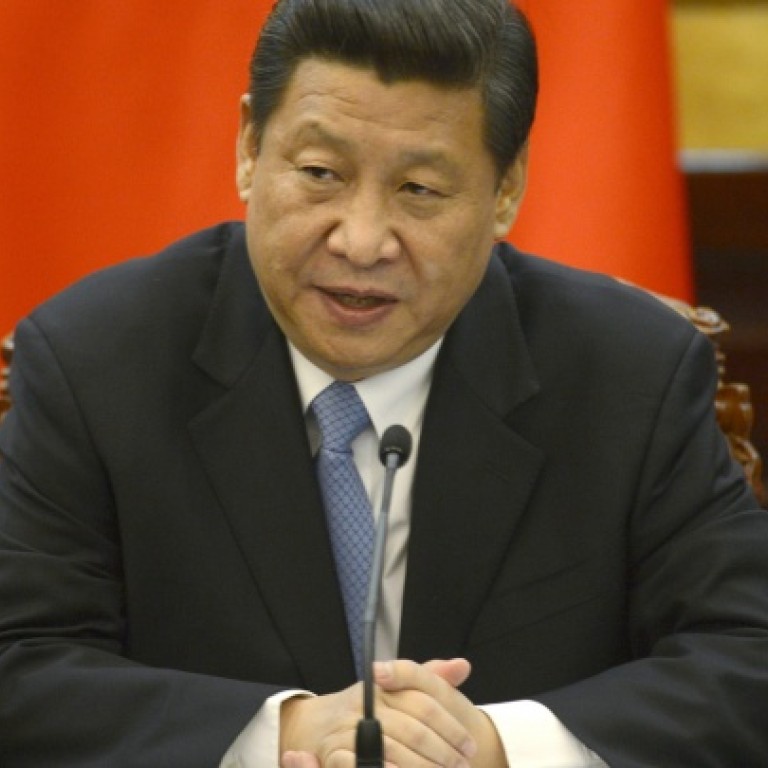 Xi warns officials they'll be held responsible for pollution 'for life'
Officials will be held responsible 'for life' if projects are found to harm environment
Government officials will be held responsible "for life" if they approve a project that causes serious pollution, President Xi Jinping said yesterday.
An environmentalist said it was the toughest warning yet linking officials' political future to their stewardship of the environment.
In a Politburo study session on environmental issues, Xi said pollution had become a major concern of the people and China could no longer develop its economy by sacrificing the environment. "The government must create a system of accountability," he said.
"Those [officials] who make blind decisions that cause serious consequences due to negligence towards the environment must be held responsible - lifetime responsibility."
Xi also admitted that current evaluation and promotion benchmarks for officials were incomplete. He urged the addition of new criteria - such as the exhaustion of natural resources, environmental damage and protection efforts - to reviews of officials' political performance to encourage them to be environmentally responsible.
The call for lifetime accountability and inclusion of green appraisals was flagged in the party congress report in November. But Li Bo , a senior adviser to Friends of Nature, a major environmental NGO, said: "This sounds like a new attitude and we welcome it."
At present, an official is not usually held responsible for pollution if he has moved on or been promoted, even though the project might have played a critical role in his political performance review. This is said to encourage local officials to sacrifice a region's environment for their political future.
Li said he had doubts about the possible effect of Xi's warning because when and how the policy would be executed remained unclear. "In practice it could be very difficult," Li said.
For instance, a mayor could push a project publicly, but the city's party secretary might play a bigger role in seeing it through.
Sometimes decision-making on a big project could involve several administrations.
The lack of independent monitoring of pollution also made it difficult to hold officials responsible, Li said.
"Pollution data for a factory is collected by government and kept by government," he said.
"Even if a project has caused serious pollution, the public is often kept in the dark. If you can't hold an official responsible at all, how can you hold him responsible for a lifetime?"
This article appeared in the South China Morning Post print edition as: Xi delivers warning on pollution negligence