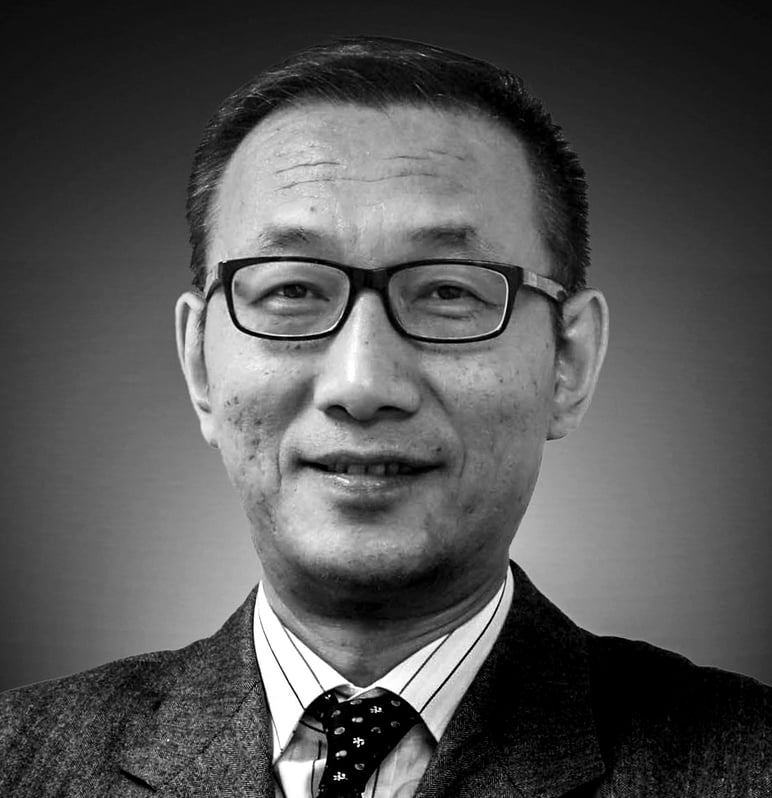 Lower taxes across the board are the key to greater domestic consumption
As economic growth eases, the nation's new leaders are wondering where to steer the ship. Leaving more in people's pockets would help
Last Thursday's rout on global stock markets, partly triggered by a weak reading for China's purchasing managers' index, has reflected investors' renewed concerns over the state of the mainland economy.
According to a preliminary survey published by HSBC, the PMI for the manufacturing sector fell to a seven-month low of 49.6 per cent in May from 50.4 in April. The fall was worse than expected and below the mid point of 50, indicating that the mainland's industrial sector had started contracting.
This has led more analysts to urge the mainland leadership to boost fiscal spending and infrastructure investment with some even murmuring that the central bank may cut interest rates in the coming days.
How to steer the economy has become the most pressing challenge for the country's new leaders including President Xi Jinping and Premier Li Keqiang since they came to power late last year.
So far, both Xi and Li have resisted pressure at home and abroad by allowing the economy to ease, creating a favourable environment for drastic reforms and economic rebalancing.
Li has repeatedly said that the government has limited scope to boost fiscal spending or unleash more stimulus. Last week in Switzerland, Li reportedly expressed no undue concerns when asked about the latest dismal data.
In the coming weeks, the new leaders are expected to come under greater pressure for further monetary easing, particularly as the government will soon release second-quarter economic data that is certain to be weak.
Let's hope they can muster the necessary political courage by sticking to the plan to push for long-term fixes instead of short-term monetary easing.
As the mainland economy slows to single-digit growth after more than 30 years of double-digit rates, this presents a great opportunity for Beijing to push for major economic restructuring and industrial consolidation by forcing mergers and takeovers to reduce excessive capacity and improve efficiency.
Indeed, during booms when demand is plentiful and access to bank loans is easy, there is little incentive for firms to consolidate.
However, that does not mean the new leaders don't have other effective weapons in their arsenal to support economic restructuring and growth.
It is time that Xi and Li took up the mantra of American Republicans by focusing on cutting taxes to stimulate domestic consumption.
Chinese leaders have long accepted that the economy should make the transition from relying too much on government spending and exports to boosting domestic consumption. But, progress has been slow, partly because infrastructure investment and exports remained strong until recently.
But the global financial crisis has reduced demand from the US and Europe, and former premier Wen Jiabao's four trillion yuan (HK$5 trillion) stimulus package also limited the options of the current leadership in terms of monetary easing.
China's domestic consumption was sluggish even in the boom days, and as a ratio to gross domestic product is far below that of the US, Europe and Japan.
The long-standing argument is that China's poor social security network and insufficient funding for education and medical care force mainlanders to save for rainy days.
That may be true but it does not explain why tens of millions of mainland tourists become big spenders every year when they travel to Hong Kong or overseas countries.
Some are willing to spend more because of the more favourable shopping experiences - and perennial concerns over food safety at home.
Importantly, almost everything is cheaper in Hong Kong, from Gucci bags to clothing to daily necessities. The irony is that most of those products carry made-in-China labels.
There may be a variety of reasons for poor domestic consumption, but the most important factor is China's taxes - they are simply too high, from personal income tax to corporate tax to customs tariffs to value-added tax and business tax. This has given rise to the cynical saying that "the government is rich but its citizens are poor".
First of all, the threshold for personal income tax is merely 3,500 yuan, which is too low. Many economists and entrepreneurs have long argued that it should be raised to 5,000 yuan or even 10,000 yuan, which could greatly help stimulate domestic consumption.
Slashing tariffs and luxury taxes on imported consumer goods would also spur more spending at home.
China should also think of reforming its value-added tax regime, which makes China's products uncompetitive. For example, mainland-made and owned Lenovo computers are more expensive in China than the US because of the mainland's 17 per cent VAT.
Cutting taxes, along with more efforts to boost private sector development to create jobs, is a much better option than cutting interest rates.
This article appeared in the South China Morning Post print edition as: Taxes are too high, it's time for cuts