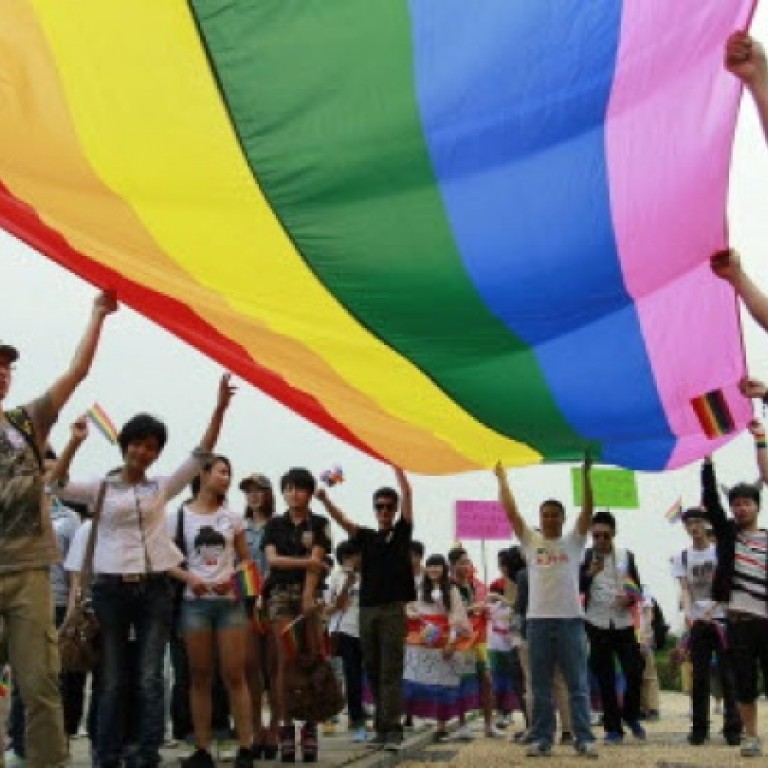 Changsha gay parade inspires war veteran to appeal 1969 male rape conviction
Inspired by gay rights activists, a war veteran from Hunan has said he wants to clear his name more than 40 years after he was convicted of raping 11 men, a crime he said he did not commit. 
The 81-year-old man, surnamed Li, told the South China Morning Post that he has returned to the thought of seeking justice several times in the past years, but legal fees and potential media attention had given the retiree pause. 
After reading news about the recent
gay rights parade in Changsha
, Li talked to activists and has decided to appeal his conviction.  Li served two years in jail on charges of raping and molesting 11 men from 1958 to 1968. 
The accusations came in 1969, five years after Li retired from the military and while he was working as an engineer at a geology camp in Shaanxi province. There, he had befriended a roommate, Deng, and they occasionally engaged in mutual sex.
"We were not the only people who were doing this," Li said, adding that he was married at that time and he knew he was not gay, but his relations with Deng fulfilled his "physical needs".
A supervisor, nicknamed Fox, later heard about Li's relationship with Deng. Around the same time, Mao Zedong's Cultural Revolution was aiming to "purify class ranks".
Fox allegedly jumped on the opportunity and accused Li of raping 11 men. Li said he had been tortured to admit to the "crimes" made up by the supervisor for his own political agenda.
Li was fired, stripped of his party membership and served two years in jail. He has also since been deprived of benefits and stipends entitled to Korean war veterans. Deng was expelled from the camp without being charged for a crime, he said. 
In a copy of the verdict issued by the PLA Shaanxi Military Affairs Management Committee and obtained by the Post, Li was convicted of "raping, toying with and molesting 11 young workers from 1958 to 1968".
After jail, Li went back to live in his hometown of Changsha, in south-central Hunan province. Before retiring, he worked for a state-owned enterprise, and he now leads a peaceful life with his family. His wife and son have been understanding and supportive, he said.
Still the past has continued to haunt him. Li said that because of his criminal record, he has been denied veteran benefits and gets less money for retirement. His pre-conviction work years were not factored into his work history, a crucial criteria by which state employers calculate workers' retirement money. 
Li maintains that he is not gay but says he has noticed the change in people's attitudes towards gays. His son introduced him to the internet, where he has been reading up on the movement. That's how he found out about China's prominent sexologist and gay rights advocate Li Yinhe and a gay rights parade held in his own city.
The stories have rekindled his hope to clear his reputation. But after talking to a local lawyer, Li said he realised the legal fees might be an issue for him. He was also worried about his privacy.
"But I was tortured and there was never an normal legal process," he said. "The verdict needs to be rescinded."
A Guangzhou-based activist A Qiang, whom Li had reached out to, shared Li's story on Sina Weibo. The post was reposted hundreds of times. Many say Li deserves belated justice.