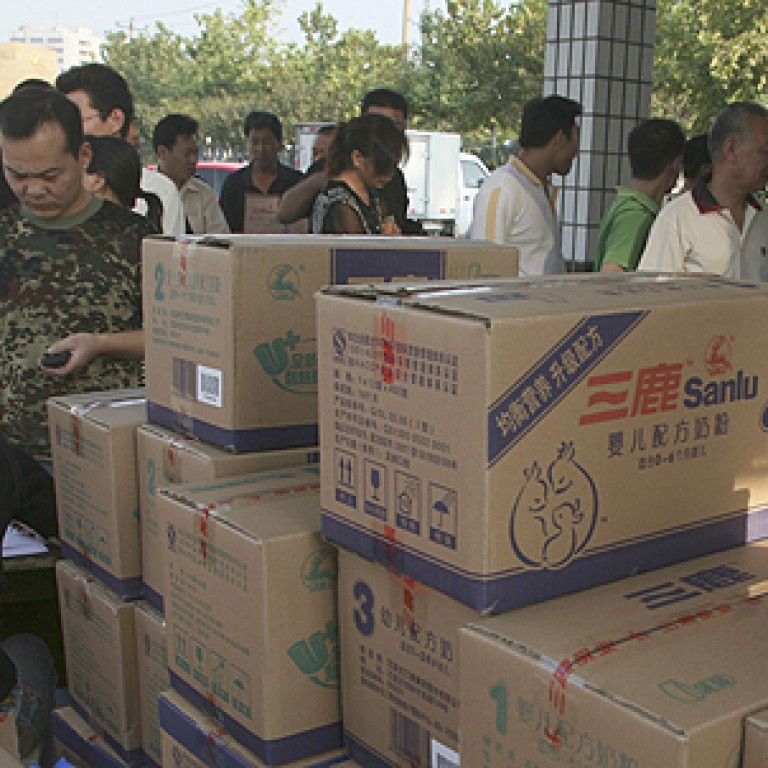 Ex-Fonterra boss forced to apologise after saying 'don't trust the Chinese'
The former chairman of New Zealand's biggest dairy exporter has apologised for his remarks that the Chinese should not be trusted when doing business.
Henry van der Heyden, who was chairman of Fonterra when it was drawn into a milk scandal on the mainland in 2008, told people attending a business conference in New Zealand that China "was full of surprises".
"You've got to go and do business with your eyes wide open ... Don't ever trust them ... never," he said at the weekend, as
reported by the
.
He later sought to clarify the comments and said the real intent was: "Be wary, be very careful."
To further diminish any damage made by the comments, Van der Heyden apologised on Tuesday.
"It was an ill-judged comment taken out of context. I apologise to China, its people and government," he said. "China is where New Zealand's future is."
China overtook Australia as New Zealand's top export market for the first time last month.
New Zealand exports
to China rose to NZ$2.3 billion (HK$14.4 billion) in the first quarter this year, compared with NZ$2.2 billion of exports to its neighbour.
China will play a large role in Fonterra's future too. New Zealand's dairy exports to China amounted to NZ$2.7 billion last year, most of which are from Fonterra.
The company sells 30 million litres a year of fresh milk to the mainland. It announced last month plans to expand its mainland farms from three to 30 by 2020, according to
local media
.
Van der Heyden's comments touch on the sensitivity of business relations with China after the Sanlu melamine scandal five years ago. Fonterra was a shareholder of Sanlu when its milk products were found to be contaminated with melamine. China has not recovered from food safety issues since.
"China is a very, very difficult market, and China's one of those places, I don't think you can sit on this side of the world and say this is how you're going to do business in China because you've actually got to be there, you've actually got to learn from your experiences as you evolve your business," Van der Heyden said at the weekend.