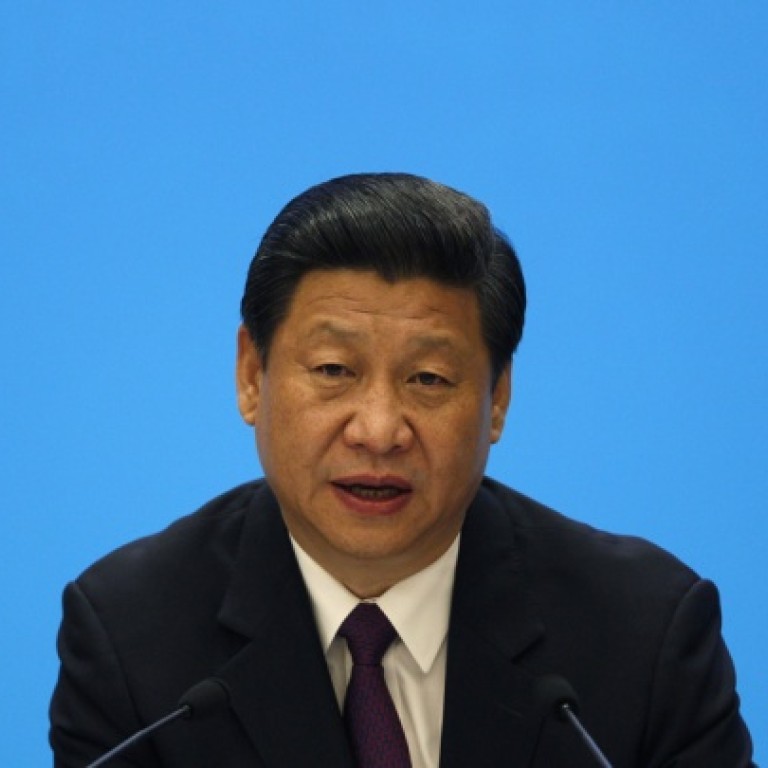 Xi aims to tread softly in Latin American visit
President expected to steer clear of upsetting Washington and try to calm concerns about energy exploitation concerns during first trip
President Xi Jinping will set off for Latin America and the Caribbean today for his second diplomatic trip, as he looks to build ties with emerging economies and tamp down concerns that China is exploiting natural resources in the region.
Xi will travel to Trinidad and Tobago, Costa Rica and Mexico before going to the United States for his first summit meeting with American counterpart Barack Obama next Friday and Saturday. Xi's maiden overseas trip as president took him to Russia and three African nations.
Beijing is expected to complete a series of co-operation agreements with Latin American nations during Xi's tour, with one of them being a US$400 million loan to expand a highway in Costa Rica.
The trip follows a visit to Brazil by US Vice-President Joe Biden, which raised concerns that China and the US are competing for influence in the region.
But mainland experts said Beijing was well aware that Washington perceived Latin America as its "backyard" and would proceed cautiously.
Dong Jingsheng , an expert on Latin American affairs expert at Peking University, said: "China will not let Sino-US ties be affected by Latin America."
Xi is expected to focus on economic issues and boosting China's image in the region.
It is estimated that China committed more than US$86 billion in loans to Latin American countries between 2005 and last year, exceeding amounts from the World Bank and the Inter-American Development Bank.
But many of Chinese loans are tied to working with Chinese contractors and businesses. In some cases, the Latin American nations send oil to China in exchange for loans, according to a report released by the US-based Inter-American Dialogue think tank last year.
Mexico's state-run oil company Pemex and China National Petroleum Corporation signed a technology exchange agreement in March, while Trinidad and Tobago has large reserves of oil and natural gas.
But Beijing is wary of appearing too eager to exploit resources, a problem it has faced in Africa.
"Beijing is alert to concerns that China is taking up the natural resources of Latin America," Dong said, adding that China did not want the region to become another Africa.
"China wants to fix the trade frictions with Latin America before they escalate to a level that taints China's image and affects bilateral economic co-operation," he said.
Bilateral trade between China and Mexico reached US$36.7 billion last year, but Mexico has been dismayed by its large trade deficit with China.
Trade between China and Costa Rica stood at US$6.2 billion last year.
Xu Shicheng , a Latin American affairs expert at the Chinese Academy of Social Sciences, said Xi's itinerary in Costa Rica had geopolitical significance because it was the only country in Central America that had diplomatic ties with Beijing. Other countries in the region still maintain formal diplomatic relations with Taipei.
"[Beijing] is sending a signal that it is willing to deepen trade relationships with other Central American nations," he said.
This article appeared in the South China Morning Post print edition as: Xi aims to tread softly in Latin American visit