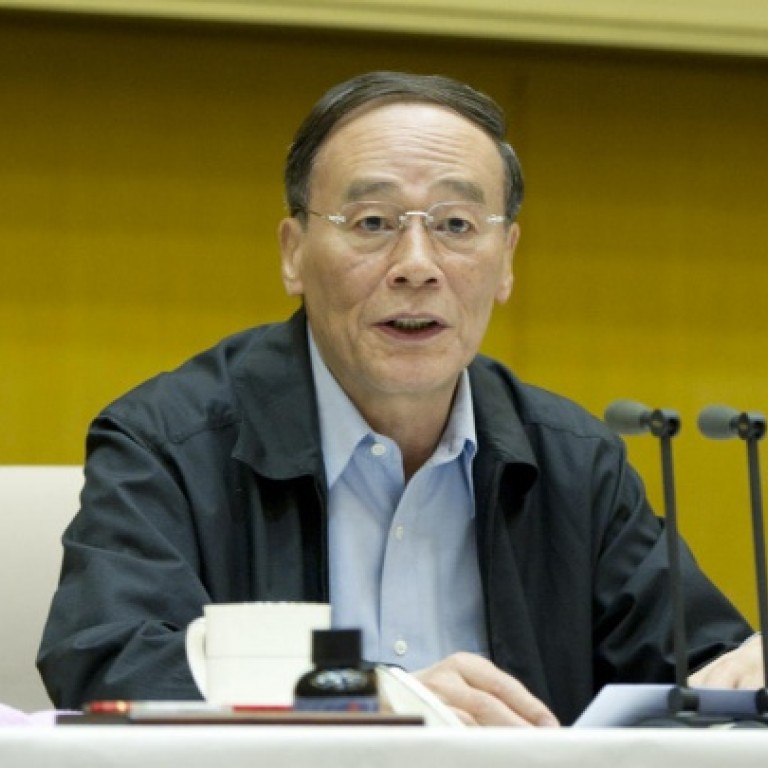 People's Daily's imperial graft analogy draws criticism
People's Daily commentary that likens the Communist Party to dynasties' tackling of corruption raises political reform questions
A commentary in the Communist Party mouthpiece yesterday that sought to draw inspiration from imperial institutions to tackle present-day corruption raised eyebrows and had many observers questioning prospects for political reform.
Headlined "Learning Good Anti-Corruption Experiences in History", the commentary explained how government institutions in imperial dynasties had tackled official corruption.
The measures include the establishment of specialised supervisory agencies independent of other ministries and local governments, and the promulgation of anti-graft laws that held close relatives of corrupt officials liable and prohibited officials from receiving favours from other mandarins or the general public in cases where conflicts of interest could arise.
But the article's analogy between ancient monarchies and the current regime prompted criticism from some internet users and analysts.
"Ancient China generally inherited a unified monarchical system, but even under a monarchy, the state bureaucracies still had a clear division of work that constituted a system of keeping powers in check," the commentary said.
At its fifth group study session last month, the Communist Party's Politburo invited two historians to elaborate on how the feudal dynasties dealt with official corruption and promoted clean and honest administration, Xinhua reported.
President Xi Jinping , who chaired the meeting, reportedly said that studying China's anti-corruption history and learning from its ancient anti-corruption culture would help promote the fight against graft.
The commentary provoked an outcry among internet users, with more than 23,000 comments on the article posted on the newspaper's website by 8pm.
"Why does the party always refuse to study the honest and clean government culture in democratic societies, and just keep thinking about the feudal dynasties?" an internet user asked.
A government source said the idea of learning from ancient anti-graft measures was first raised by the new head of the party's anti-graft watchdog, Wang Qishan , who studied history at Shaanxi's Northwest University in the 1970s.
"Wang has learned from the ancient anti-graft ways to send special royal envoys undercover to check on the integrity of officials," the source, a historian, said.
But political commentator Zhang Lifan said the commentary was further proof that Xi's administration was trying to set up a "party monarchy".
"Learning from feudal monarchies means the anti-corruption campaign is just the 'housework' of the party, which is aimed at maintaining one-party rule and is none of the common people's business," Zhang said. "It's also a signal that the door for political reform in China has almost closed."
This article appeared in the South China Morning Post print edition as: Ire over imperial graft analogy