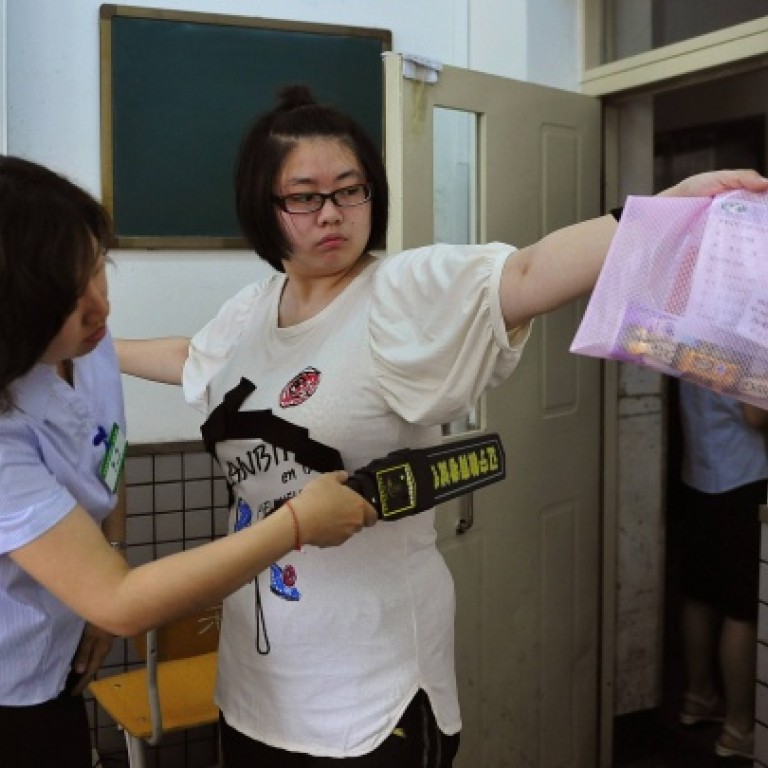 Universities in China ban bras ahead of exams to prevent cheating
Clothing with metal parts including bras are banned in bid to clamp down on "wireless cheating devices"
More than nine million students packed exam halls across China for the opening day of the country's university entrance exam on Friday - with attempts to stop cheating even leading to bans on metal bra clasps.
Students in the northeastern province of Jilin were banned from wearing clothing with metal parts and education authorities installed metal detectors in exam centres to clamp down on "wireless cheating devices", the state-run Global Times reported.
Authorities have become increasingly concerned about the risk of examinees using devices such as smartphones - some of which have become smaller and easier to hide - as an illicit aid during tests.
Around 9.1 million high school students were registered across China to sit the crucially important two-day exam, known as the gaokao, reports have quoted the education ministry as saying.
Officials aimed to crack down on "sales of high-tech gear for cheating, and gaokao-related fraud", the Global Times said.
Some measures to ensure students reach the annual test on time can be extreme. Pictures posted online showed an amphibious fire engine ploughing through water to deliver a boy dressed in school uniform to the exam in a remote part of Inner Mongolia.
The southern city of Guangzhou introduced dedicated lanes for vehicles taking students to the gaokao, local media said, while parents in China's business hub of Shanghai booked taxis a week in advance for their children.
Parents across the country visited temples to make offerings for their children's success, the Global Times said, while others were shown waiting outside exam rooms with food and drink specially prepared for their children.
The test has come under fierce criticism on China for putting enormous pressure on students, and as a symbol of educational inequality, with many low-income students whose parents have migrated to cities barred from taking the exam in their new homes.