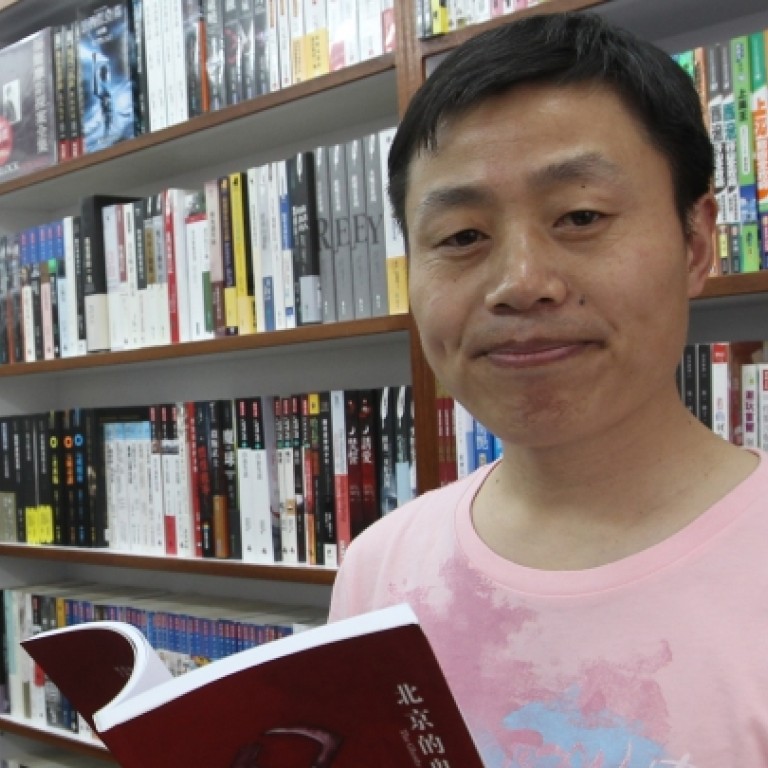 Independent filmmaker Du Bin disappears in Beijing
Beijing-based documentary filmmaker Du Bin disappeared in the Chinese capital - days ahead of the anniversary of the Tiananmen crackdown last week - causing concern among his family and human rights advocates over the journalist's likely detention by security organs.  
The 41-year-old reporter, who had worked as a photographer for the New York Times, has not communicated with his family since the evening of May 31, his younger sister Du Jirong told the South China Morning Post.
"I don't know where he is," Du said. "Online, people say that he is in jail in [Beijing's] Fengtai district. He must be miserable, he has never been to jail."
Relatives found a summons order by the Fengtai Public Security Bureau in his deserted home, Du Jirong said. The bureau has yet to reply to her multiple requests for information on his whereabouts.
A person can be placed under administrative detention for up to 15 days for "disturbing public order" in China. If he had been detained on criminal charges, the family would have to be notified, except for charges related to state security. 
Renowned human rights lawyer Pu Zhiqiang told the Post he was willing to represent Du, but said he has yet to receive written agreement from his relatives to do so. Du's sister plans to travel from Shandong to Beijing after the Dragon Boat festival. 
"This is going to be a key case in respect of the new leadership's approach towards dissent," said Nicholas Bequelin, a Hong Kong-based senior researcher with Human Rights Watch. "Du Bin has a long history of documenting sensitive issues, but he is not a political dissident."
Weeks earlier, Du had
released a documentary
on the notorious Masanjia labour camp. The one-hour-long video, banned on the mainland, showed former inmates describing the degrading treatment they endured in the labour camp in Liaoning province.
On Tuesday, Reporters without Borders urged the Chinese government to provide information on Du's whereabouts.
"The use of such harsh methods and the failure to provide solid grounds for his arrest suggests this is a reprisal for his success in documenting the torture, humiliation and inhuman and degrading treatment of women at Masanjia labour camp," the international advocacy group said in a statement.
A week prior to his disappearance, Du has published The Tiananmen Massacre, a book on the 1989 crackdown against students and workers calling for democracy on Beijing's streets, in Hong Kong.
Should charges be brought against Du, his case could be similar to that of Hainan-based veteran environmentalist Liu Futang, Bequelin said. In December, Liu 
had been fined for profiting
from self-published books which exposed pollution scandals.
"The Chinese government has a long history of pushing illegal business charges against people considered an embarrassment to them," Bequelin said. "Like Liu, he published a book the authorities didn't like." 
Excerpt from Du Bin's documentary Above the Ghosts' Heads: The Women of Masanjia Labour Camp (Warning: strong language):
Correction: adds state security exception in fifth paragraph.