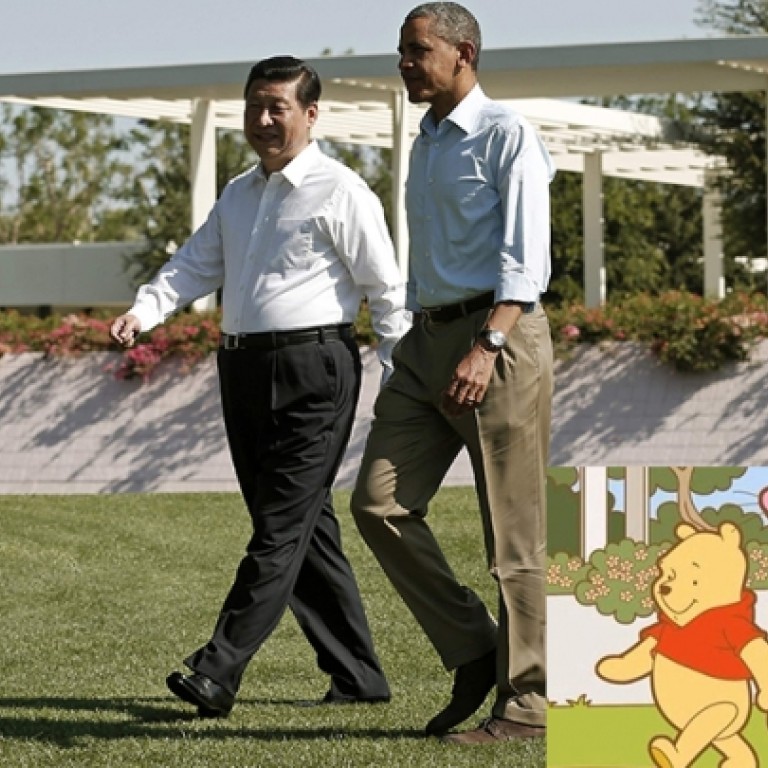 Could Xi-the-Pooh have saved China's declining world image?
But unfortunately China's censors have nipped in the bud what could have been a positive PR campaign tailor-made for President Xi Jinping to potentially woo friends and enemies.
The disappointing move came after China's net users linked two of the world's most powerful leaders - Xi and US President Barack Obama - as Winnie the Pooh and Tigger this week.
In a Reuters photo, Xi is seen strolling side by side with Obama during their Sunnylands, California, summit at the weekend. Eagle-eyed netizens were reminded of a similar scene involving the two popular fictional characters, and they eagerly shared their discovery on Weibo.
Pictures were later deleted by censors, who apparently did not appreciate the idea of comparing the Chinese president to a chubby bear.
"Look how harmonious and friendly this photo is," another microblogger wrote. "Isn't this what the world wants?"
"Where has [Obama's] golf club gone?" a reader commented in British newspaper The Sun's website.