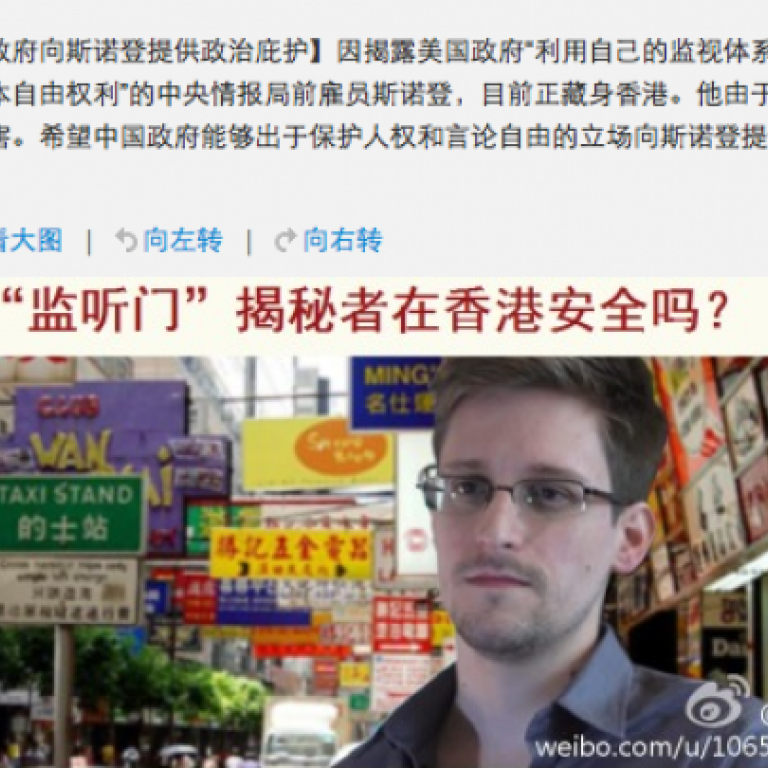 Online appeal to give Snowden political asylum in China attracts little support
A Chinese journalist has launched an appeal online for China to grant US whistle-blower Edward Snowden political asylum to avoid persecution in the United States, but the appeal has so far failed to gain popular support. 
"If Snowden should ask for political asylum, China should consider it," said Guo Songmin, an editor with the business monthly ChinaSOE, after launching the online campaign.
"We can show our position towards human rights and freedom of speech," the former People's Liberation Army soldier said. "It is sad that China hasn't done so already."
Snowden, a 29-year-old former intelligence contractor based in Hawaii, has claimed responsibility for one of the largest intelligence leaks to the media in US history. He has fled to Hong Kong on May 20, where he is presumed to be currently hiding.
Guo, who is a occasional commentator on current affairs on Chinese national television, has posted an
appeal
for China to grant the US citizen political asylum on Sina Weibo on Tuesday, where so far it has gained little feedback.
"We had this image of the US being the 'bastion of freedom' where you could go to the White House and insult the president," said Guo. "Now we see, it's not true. It's like [George] Orwell says in 1984, 'Big brother is watching you'."
"Both leading political parties in the US have indicated that they want him persecuted for treason," he said. "According to Article 32 of our constitution, we have the right and the duty to grant him asylum" if he applied.
Guo cautioned, however, that he was not optimistic that China would grant Snowden political asylum, but declined to elaborate on why he thought so.
No case of political asylum granted to a US citizen by China has been reported in recent history.
In 2012, 25,396 Chinese citizens applied for political asylum in the US, 9,541 of these applications were approved, according to data by the US Citizenship and Immigration Services.