Focus
Get more with myNEWS
A personalised news feed of stories that matter to you
Learn more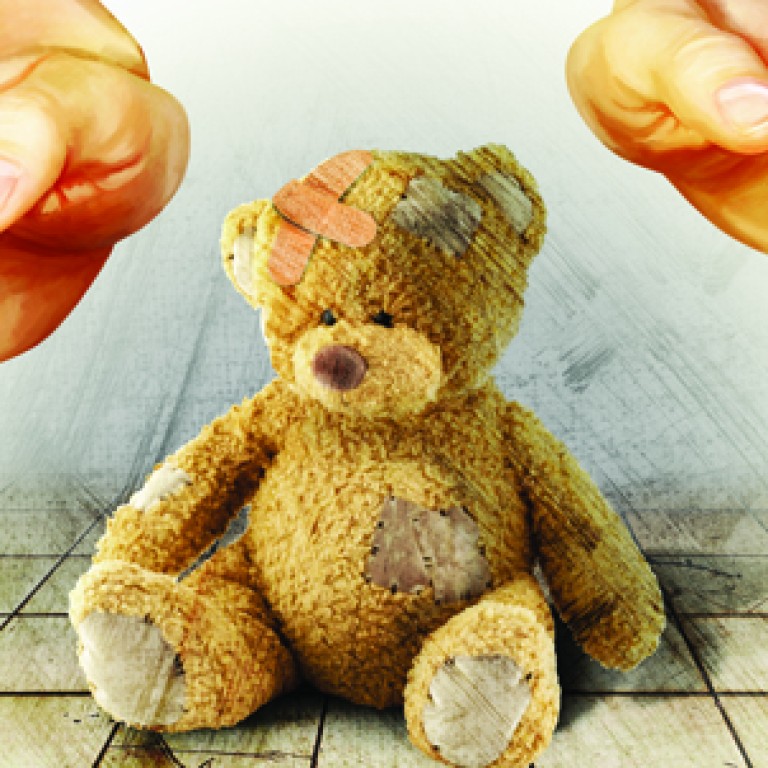 Sexually abused children suffer in silence, as China looks to launch awareness drive
Harrowing reports on mainland bring problem of how to deal with sinister taboo into the spotlight
A young girl shocked her family when she broke her silence and told them she could no longer endure the beatings and abuse from a staff member at school.
Murong was one of six schoolgirls aged around 11 who were sexually abused by a classroom adviser for two years in a remote village in the northeast mainland.
The case is highlighted in a report by an academic who spent years studying the problem.
After threats by the adult, the girls kept their mouths shut about their suffering. But even after they spoke out and he was arrested and executed, the emotional scars lingered.
Recent reports of child sex abuse on the mainland have triggered widespread public anger and internet campaigns.
Experts suggest the victims - both girls and boys - and their families lack counselling and somewhere to go to find help.
Dr Long Di, of the Institute of Psychology at the Chinese Academy of Sciences in Beijing, said society was used to "blaming the mothers, blaming the daughters, as if women are responsible for all sexual crimes".
Long has researched child sex abuse since 2001, when she pursued a doctoral degree at Chinese University in Hong Kong.
She said she often got angry at the treatment of abuse victims and said blaming the victims can often harm them more than the original physical abuse.
She came across Murong while studying the case in the small village of Chaihuying. She observed villagers discriminating against and isolating the victims' families.
Without support, the girls were haunted by the trauma.
In the worst case, one of the girls had nightmares and showed symptoms of anorexia and depression a year after the adviser was executed. She eventually had to be transferred to a school far away.
Long points out that boys are also victims of abuse. "It is internationally recognised that all sexual activities that harm children mentally and physically are considered sexual abuse," she said.
China has no specific data on child abuse cases. But Long cites statistics in America, where a quarter of girls and one in seven boys will be sexually abused before they reach 18.
In a 2004 report in Beijing's Chaoyang district on 20 sex abuse cases involving 49 under age victims, court officials found that 74 per cent were girls.
A total of 40 per cent of the under age victims were raped and the rest were molested.
"The abuse devastated the victims, causing great damage to their physical and mental health. Some of them may live in fear for a long time," said the report.
Long said: "Child sex abuse cases in China are not unique and did not start just now.
"The problem exists across all human societies. It is an expression of cultural violence towards children and sexuality. The bigger question here to ask is how to stop more abuse. It requires multidisciplinary collaboration."
Long's project, sponsored by Oxfam Hong Kong, aims to compile a manual on the best way to intervene in child sex abuse cases and their prevention.
The project will take two years in collaboration with counsellors, writers and social workers such as Xie Qian, former deputy secretary-general of the Pudong Association of Social Work.
Xie said: "Social workers can offer help when children encounter sexual abuse. We can also help parents offer proper support to their children. But it requires special training and professional knowledge."
She recalled that in 2003 - when she and her colleagues had a chance to counsel child sex abuse victims - they felt powerless because of their lack of knowledge about the subject.
She said the biggest challenge today was that mainland children live in an unprotected environment, in which parents and schools fail to educate them about potential sexual abuse.
Unlike Hong Kong and Taiwan, the mainland does not have systematic laws to prevent and punish paedophiles.
"It is also important to educate children about the awareness of their rights and powers," Xie said. "We should avoid sexism and engage both girls and boys, and help them talk about sexuality healthily and to speak up when they face harm."
She said it would take years to train organisations and social workers to counsel young victims and it was better to operate pilot awareness projects.
Guo Yongshui, programme co-ordinator of the Maple Women's Psychological Counselling Centre (MWPCC) in Beijing, ran a small programme this spring at two rural schools in Hebei province.
"Sexuality is a topic that people in the rural areas are not willing to talk about," he said. "If you talk too much about sexuality in a school, people may suspect that there may be something wrong going on."
Guo said there were a few schools that refused to participate in the awareness programme. Two schools joined in only after the title was switched from "child sex abuse" to "safety education".
Eventually, more than 700 primary school pupils in the area were given information about child sex abuse.
Guo said he was surprised to find the pupils and many parents welcomed the programme. Parents said it was helpful and would protect the children.
MWPCC, which was established in 1996, is one of four organisations recommended by Unicef that provide hotlines where victims and their families can find counselling.
Guo said they were fighting conservatism in an area where "stability tops agendas".
He said: "[Officials] usually think that if they support [the awareness programme], it may imply that a problem exists. If they won't take action, no one else will bother to act on it and they'll be safe."
Currently, MWPCC plans to slowly expand its awareness programme to more rural schools.
Guo said the best way to open up discussion about child sex abuse was to make the topic "a part of our education".
This article appeared in the South China Morning Post print edition as: Sex abuse agony of the innocents