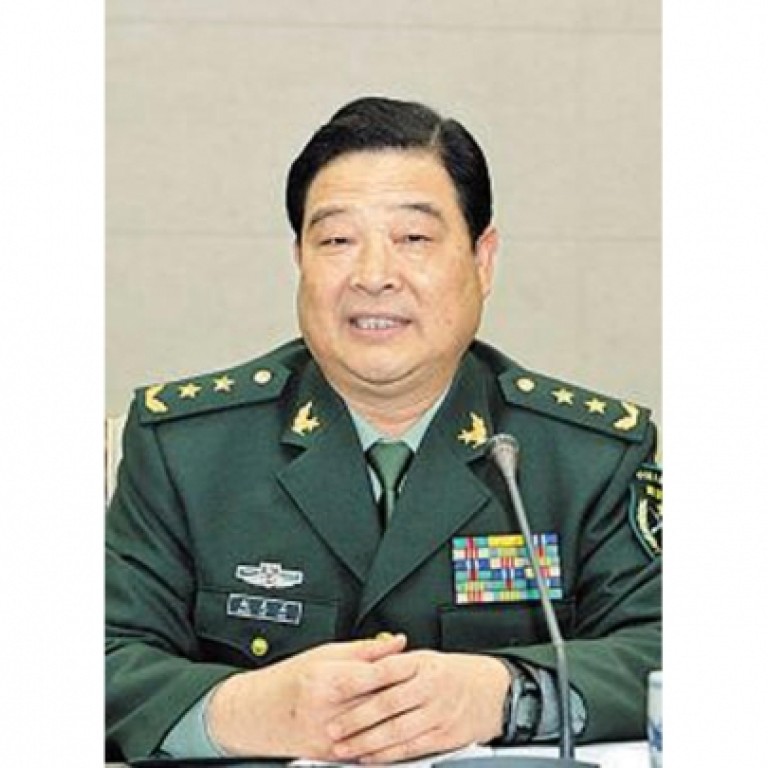 President Xi targets PLA in new attack on corruption
President orders review of PLA's property and land holdings in move to stamp out corruption and consolidate his authority over the military
Sweeping audits of the People's Liberation Army's land holdings and property have been ordered in a new bid to crush corruption.
The review was launched by the Central Military Commission (CMC), of which President Xi Jinping is chairman.
It is being seen as his latest move to stamp out graft and tighten his grip on the military.
Army mouthpiece reported yesterday that a CMC group in charge of surveying the PLA's infrastructure projects and real estate held its first meeting in Beijing on Thursday.
The head of the PLA's General Logistics Department, General Zhao Keshi , who chaired the meeting, said the surveys were aimed at "bringing the construction practices and management procedures in line with standards and the law".
Zhao told the meeting a database of the army's infrastructure and barracks would be established after the survey.
It would cover all projects in the army and eventually be used for budgeting and cost control.
The military has previously issued orders banning the improper transfer of army property.
But analysts said land and property transactions remained the main source for corruption.
They said such moves reflected Xi's confidence in his authority over the army and his determination to clean up the ranks.
PLA corruption was put into the spotlight last year when reports said the deputy head of the logistics department, Lieutenant General Gu Junshan , had been placed under investigation, accused of selling land owned by the PLA to developers. The PLA has never officially confirmed the accusation.
Ni Lexiong , director of the Sea Power and Defence Policy Research Institute at Shanghai University of Political Science and Law, said some officers made huge profits by reselling properties, which they purchased through concessionary offers.
Yue Gang , a retired colonel and military commentator, said the lack of a database meant it was difficult for the army to check if officers had received kickbacks to transfer army properties at below market rates.
"Setting up the database and assessing army properties is the first step to get rid of improper transfers," Yue said.
CCTV reported last night that Xi had issued another directive, ordering soldiers to "resolutely oppose" formalism, bureaucratism and extravagance.
Lin Wen-cheng, director of the Institute of Mainland China Studies at Taiwan's National Sun Yat-sen University, said Xi's orders indicated his desire to consolidate control over the army.
"Such anti-corruption practices will affect the interest of many powerful officers and could easily trigger a backlash," Lin said. "He wouldn't come up with such rhetoric unless he was fully confident."
In the eight months since Xi became the CMC head, he has started a crackdown on waste and corruption in the armed forces, making frequent visits to army, navy and air force bases.
This article appeared in the South China Morning Post print edition as: Xi targets the army in attack on graft