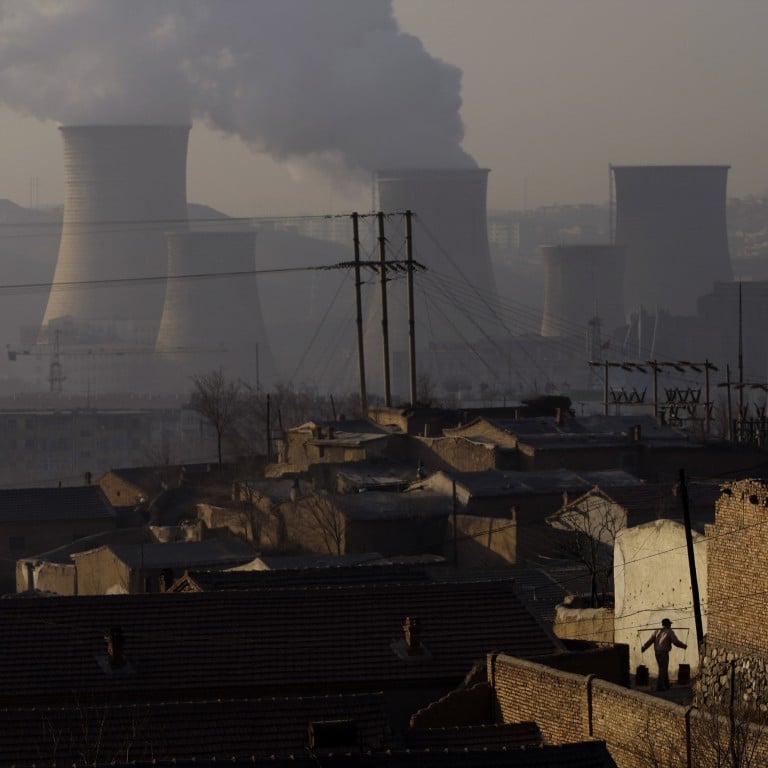 Apples grow black in China's 'Coal City'
Chinese media tell shocking story of coal mine pollution in Huailai, just 100km from Beijing
An apple a day will not be keeping the doctor at bay. Such is the case, at least, in the infamously polluted coal town of Huailai county, Zhangjiakou, sometimes known as "Coal City" of northern China's Hebei province.
Villagers say apples that grow here have "genetically" adopted a permanent blackish tone instead of their once reddish hue due to years of exposure to the city's dirty, soot-filled air, according to an
investigative report by state broadcaster CCTV
.
This is life for the second most polluted city in the country's most polluted province. The World Bank estimates China is home to 16 of the world's most polluted metropoles.
According to the Ministry of Environmental Protection, seven of the nation's ten most polluted cities are located in Hebei province - a major centre for China's steel and coal industry.
Intensive coal mining coupled with poor regulation and safety standards means Zhangjiakou is perpetually enshrouded in thick black haze. Everything from trees to crops to homes is chronically covered in layers of coal dust.
"It's still dirty no matter how many times we clean …we don't even open the window but look at the window sill, its still layered in coal dust," said one flustered resident as she ran a blackened rag across the window sill for the umpteenth time.
Large uncovered mounds of refined coal in quarries are often left sitting in the open. Industrial excavators can be seen trudging through coal dunes throughout the day sending plumes of black smoke up into the air and into neighbouring residential areas, CCTV reported.
"Every time a gust of wind blows, it sends a swirl of black ash our way," one elderly villager said.
For almost 15 years, since the coal industry first moved in, Zhangjiakou's villagers have been complaining about the industry's effects on public health and the environment. 
But the industry is crucial to the city's economy and to maintaining the country's insatiable appetite for energy, and complaints often go unheeded.
"Filing a complaint to the environmental bureau is equal to not filing anything at all. They just don't care," one Zhangjiakou resident said. This view was shared by most of the townfolk.
Zhangjiakou is among China's top ten producing markets for a resource that China's economy still largely depends on. 
The local coal industry generated a turnover of 17.2 billion yuan (HK$21.7 billion) in 2011 and state taxes worth 320 million yuan. The province itself is also a large consumer of coal using more than 307 million tonnes of the black stuff in the same year. About one-third of that was for coal-fired power plants.
According to a separate report released by Greenpeace last week, some 9,900 people in the Beijing-Tianjin-Hebei region died in 2011 due to pollution from coal-fired power plants. More than 70,000 others were reported to have suffered health problems which required hospitalisation.