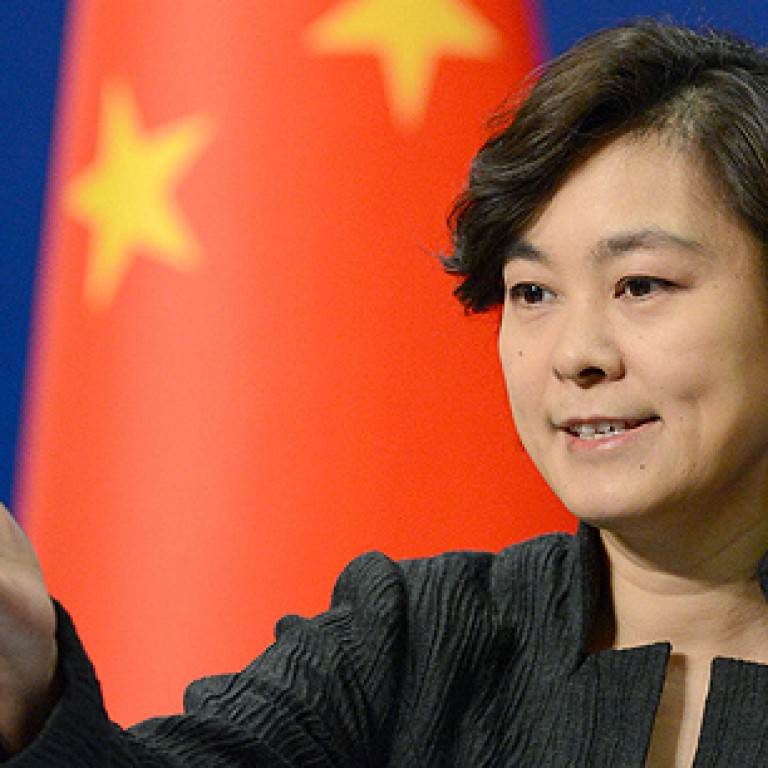 China and US wage war of words over Snowden's flight from Hong Kong
China rebuked the United States on Tuesday for accusing it of facilitating the flight of fugitive US spy agency contractor Edward Snowden, and said suggestions that it had done so were "baseless and unacceptable".
The remarks from the Chinese foreign ministry and earlier comments from state media have underscored the strain in ties between the two countries since Snowden, who is wanted by the US government on charges of espionage, fled Hong Kong on Sunday.
The White House said the decision by the Chinese territory to allow Snowden to leave was "a deliberate choice by the government to release a fugitive despite a valid arrest warrant, and that decision unquestionably has a negative impact on the US-China relationship".
China rejected the accusation.
"The US side has no reason to call into question the Hong Kong government's handling of affairs [which were done] according to law," Foreign Ministry spokeswoman Hua Chunying said at a regular briefing. "The United States' criticism of China's central government is baseless. China absolutely cannot accept it."
Hua also defended the Hong Kong government's decision to let Snowden go, saying it "handled the relevant case completely according to law.
"This is beyond dispute. All parties should respect this."
Experts on both sides however said the tirade should quickly blow over, and that neither country would be keen to let ties deteriorate permanently just weeks after a successful summit meeting between President Barack Obama and President Xi Jinping.
"China does not want this to affect the overall situation, the central government has always maintained a relatively calm and restrained attitude because Sino-US relations are important," said Zhao Kejing, a professor of international relations at China's elite Tsinghua University.
"The United States has no reason to exert greater pressure; otherwise, it would lose moral support."
Kenneth Lieberthal, a China expert at the Brookings Institution who was an Asia adviser in Bill Clinton's White House, said sanctioning Beijing was "inconceivable" and linking Snowden to other issues would undo careful policy aimed at handling issues in separate lanes to avoid big ruptures in ties.
"Over the years, we've sought to prevent any serious disagreement in one issue area from spilling over and degrading the entire relationship," he said.
At the summit earlier this month, Obama confronted Xi over allegations of cyber-theft. Xi earlier told a news conference with Obama that China itself was a victim of cyber attacks but that the two sides should work together to develop a common approach.
Snowden's revelations of widespread snooping by the U.S. National Security Agency in China and Hong Kong have given Beijing considerable ammunition in the tit-for-tat exchange.
"In a sense, the United States has gone from a 'model of human rights' to 'an eavesdropper on personal privacy', the 'manipulator' of the centralised power over the international Internet, and the mad 'invader' of other countries' networks," said the overseas edition of China's , which can reflect the government's thinking.
"The world will remember Edward Snowden," the newspaper said. "It was his fearlessness that tore off Washington's sanctimonious mask."
Beijing was torn about keeping Snowden or letting him go, but decided that allowing him to leave was "the lesser of three evils", a source with ties to China's leadership told Reuters, requesting anonymity to avoid repercussions for speaking to a foreign reporter.
"If Snowden was handed over to the United States, China would be perceived to be a running dog of the United States and be criticised by (Chinese and foreign) Internet users sympathetic to Snowden," the source said.
"Allowing Snowden to continue to stay in Hong Kong or come to the mainland would cause more trouble and headache," the source said. "Allowing Snowden to leave was the only option".
The Chinese government has said it was gravely concerned by Snowden's allegations that the United States had hacked into many networks in Hong and China, including Tsinghua University, which hosts one of the country's Internet hubs, and Chinese mobile network companies. It has said it had taken the issue up with Washington.
"Not only did the US authorities not give us an explanation and apology, it instead expressed dissatisfaction at the Hong Kong Special Administrative Region for handling things in accordance with law," wrote Wang Xinjun, a researcher at the Academy of Military Science, in the People's Daily commentary.
State news agency Xinhua was more conciliatory in its tone.
"Both Beijing and Washington fully know that an isolated case should not be allowed to hurt one of the most critical relationships in the world," Xinhua said in a commentary. "It is in the interest of both countries to keep the positive momentum in bilateral relations."
Still, China's academics and state media have been loud in their calls for the Obama administration to apologise to Beijing.
"The United States should not shift the real focus," said Liu Feitao, the deputy chief of US studies at the China Institute of International Studies, a think-tank affiliated with China's foreign ministry.
"This thing has nothing to do with China, except that America owes China an explanation on the cyber-attack leaks by Snowden."