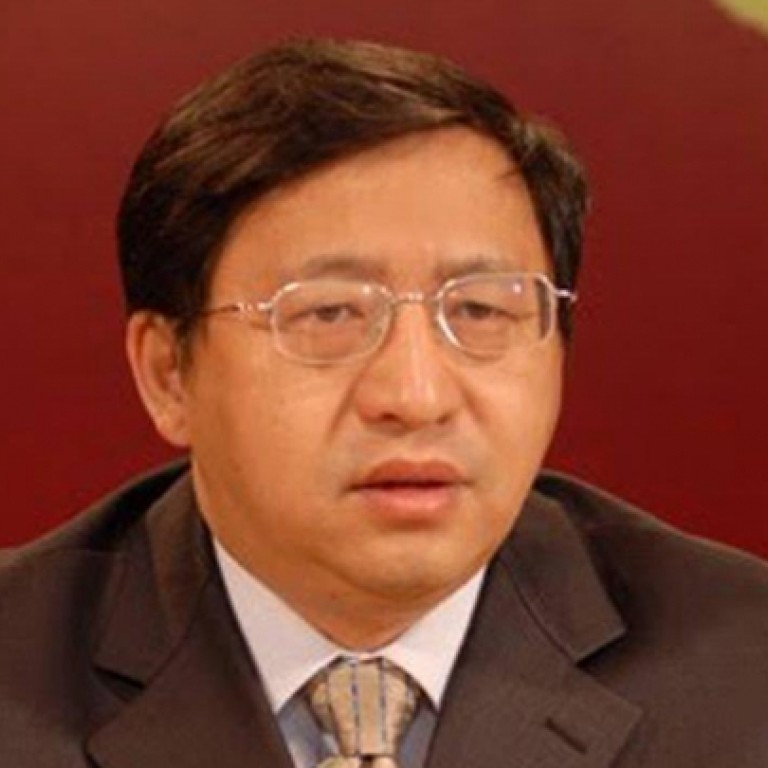 Great Fire Wall architect Fang Binxing quits as president of Beijing university
Citing illness, Fang Binxing says he will resign as president of Beijing's telecoms university
A scientist who has led the mainland's internet defences and censorship says he will quit an administrative post to devote more time to related research.
Beijing University of Posts and Telecommunications president Dr Fang Binxing told undergraduates in a commencement address yesterday that he would not serve for another term due to health concerns.
"Due to excessive demands on my body, and without enough time to replenish, I have experienced a serious illness and lost the capacity to stay up working day and night," he said in the speech, which was posted on the university's website. "I can no longer put both academic research and administrative duty on my shoulders. This is why I have told the authorities that I will not serve for another term."
Fang's office and the university's public relations department confirmed his impending departure but declined to give a date or say where he was heading and who would succeed him.
According to his profile on the university's website, Fang, 53, was one of the first and most prominent government cybersecurity experts on the mainland, serving as a technical adviser to many ministries - including public security, civil affairs, industry and information technology and defence - and the Communist Party's Central Committee.
Fang has openly criticised foreign companies such as Google and Cisco for their connections with the US government. He urged the central government to establish a special committee to screen for possible back doors in overseas software and hardware to protect the mainland's telecommunications infrastructure from sabotage and infiltration, long before American whistle-blower Edward Snowden revealed this month that the US had staged such attacks on the mainland's backbone networks.
He became one of the country's most hated scientists because he was the key designer of the cybercensorship that keeps politically sensitive content from the eyes of internet users. The censorship machine constantly sniffs out keywords - such as Tibet and the Dalai Lama - and can cut off an internet user's connection if he searches for sensitive content. It blocks not only politically sensitive sites but also portals such as Twitter and YouTube.
The system, known as the Great Fire Wall, also allows the authorities to quickly locate and detain an internet user who puts sensitive information online.
Fang's censorship role saw him targeted by many protests. On a visit to Wuhan University in 2011, he was greeted by banners and shoes hurled by protesters. His New Year greetings on his Weibo microblog this year drew more than 20,000 negative comments in a couple of days, forcing him to close the account.
Tang Wei , a cybersecurity engineer with anti-virus company Rising, said Fang had kept a low profile in the industry, mostly working behind the scenes due to his strong government connections. His stepping down from the administrative post would not change the government's censorship policy, Tang said. "There is maybe some hope that the government will lift the ban on some popular sites … but it can take a very long time."
This article appeared in the South China Morning Post print edition as: Architect of Great Fire Wall steps down