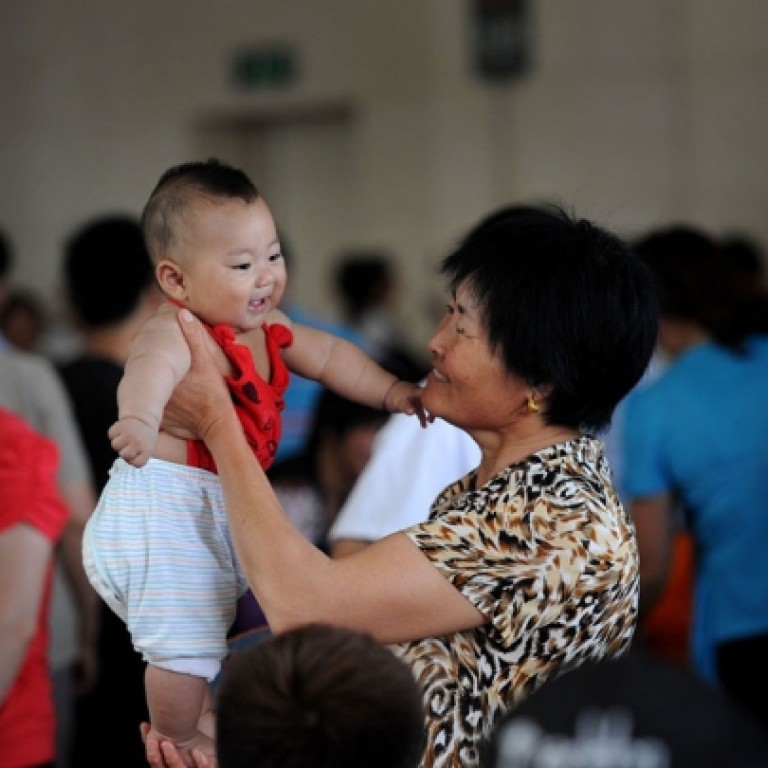 Deadbeat couple first offenders of new law to protect elderly
Court orders Jiangsu pair to visit wife's elderly mother and pay her compensation for neglect
A court yesterday handed out the first verdict on a new law requiring family members to visit and take care of their elderly parents.
The Law on Protection of the Rights and Interests of the Elderly only took effect yesterday.
A district court in Wuxi , Jiangsu , wasted no time dealing with a couple who were sued by the wife's elderly mother for not visiting her.
The couple had agreed to provide for the old woman but had never visited her since she moved to her son's place after a family dispute.
The People's Court in Beitang District decided the couple should visit the mother at least once every two months and pay her compensation, China News Service reported.
It did not say how big the compensation award was.
"Mental support is an important aspect in the protection of old people's rights and interests," the court president, Yuan Ting, said. "The laws of European countries such as Sweden and Finland include detailed rules on how children should provide mental support for their parents to guarantee they live their twilight years happily."
The growing number of elderly is the result of the one-child policy, which was launched in the late 1970s to control population growth. Many live alone in "empty nest" homes after their children leave to work in other areas of the country.
While internet users generally express concern for elderly people - who are traditionally highly respected in the close-knit Chinese family unit - many took to microblogs to criticise the new measures.
"A country actually legislates respecting its parents?" said one of the eight million people to comment on the story on Sina Weibo. "This is simply an insult to the nation."
Another poster said: "The government uses legislation to protect the elderly, but in reality it is just to put all the blame on to their children. It should have thought of how they would address this problem when it brought in the one-child policy."
This article appeared in the South China Morning Post print edition as: New 'granny law' snares couple