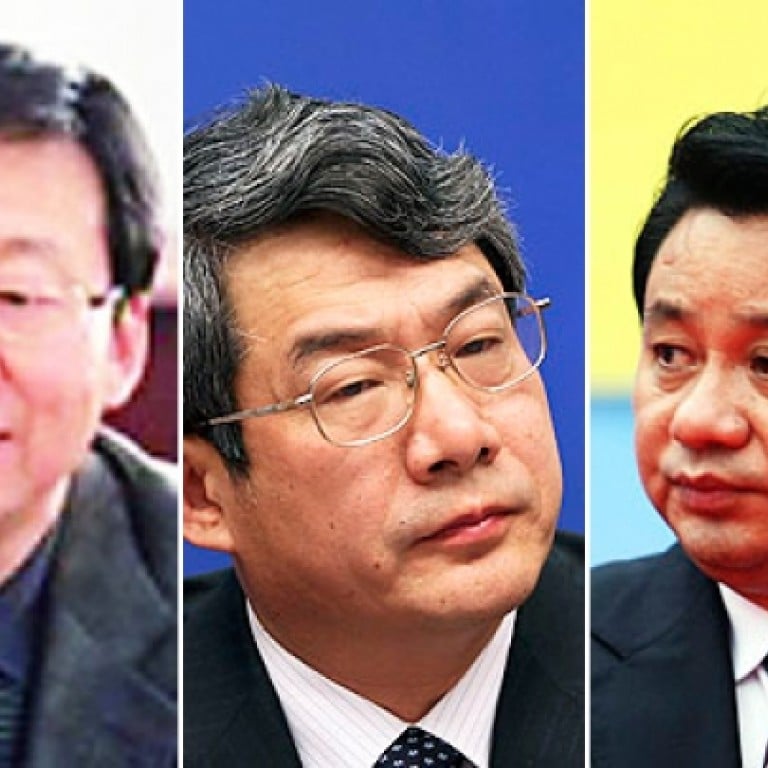 Inner Mongolian official Wang Suyi sacked over graft claims
A senior Chinese regional official has been sacked, state media said on Wednesday, after his mistresses reportedly accused him of bribe-taking and nepotism, making him the latest Communist high-flyer to fall in an anti-corruption drive.
Wang Suyi, 52, has been removed from his post as chief of the United Front Work Department in the northern region of Inner Mongolia, an agency that liaises among the Party and non-Communist organisations, the official Xinhua news agency reported.
He is under investigation for "serious disciplinary violations" – usually a euphemism for corruption – Xinhua said.
Wang's mistresses accused him of taking 100 million yuan (HK$125 million) in bribes, and of nepotism involving about 30 relatives, Gu Hua, a senior editor at the official , posted on China's Twitter-like social network Weibo.
The post appears to have been deleted, with a message on Gu's Weibo account saying that an entry was "not appropriate for open publication".
Wang, who is based in the regional capital of Hohhot, is the latest high-level Party official to fall since a new leadership under President Xi Jinping took over in November and proclaimed a widely-publicised drive against government waste and graft.
Ni Fake, once the vice governor of Anhui province in eastern China, was last month announced to be under investigation for "suspected serious disciplinary offences".
In May, the party announced the sacking of Liu Tienan, deputy director of the powerful National Development and Reform Commission, following a probe into graft allegations that emerged on the internet.
Xinhua reported in December that Li Chuncheng, deputy party secretary of the southwestern province of Sichuan, was fired for "serious violations of discipline", amid reports that he had taken huge bribes while in lower-level posts.
This article appeared in the South China Morning Post print edition as: Inner Mongolian official sacked over graft claims