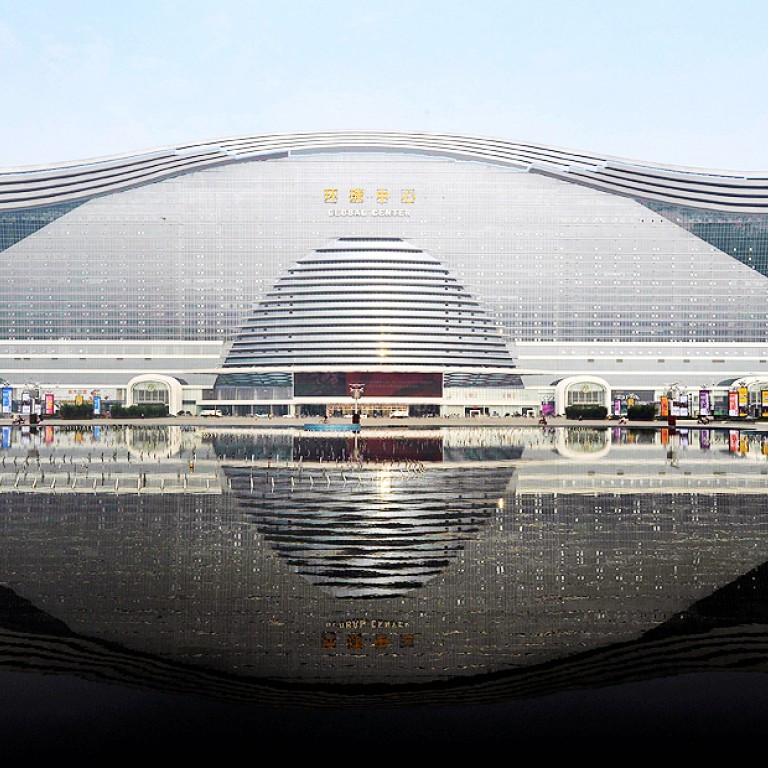 World's largest building opens in Chengdu
The New Century Global Centre is a major Chengdu tourist attraction and now the world's largest structure by square metres
China has many wonders, including the Great Wall and Tiananmen Square. Now, the country has something new to add to this list – the world's largest building.
The New Century Global Centre opened its doors on July 1. It is a massive structure covering 1.76 million square metres, or enough room to store 20 Sydney Opera Houses,
The Independent 
reported
. It measures 100 metres high, 500 metres long and 400 metres wide, and now tops the list of the world's largest buildings by floor space – a list commonly dominated by airports. Number two on the list is Dubai's International Airport Terminal 3, at 1.71 million square metres, and Hong Kong International Airport Terminal 1 ranks 18th, with 6.3 million square metres.
A selection of luxury stores, two five-star hotels, an IMAX cinema and an entire water park are all present in the New Century Global Centre, which also contains a 5,000 square metre man-made beach that will feature artificial sunrises and sunsets, made possible through Japanese lighting technology. While its size may be immense, construction of the building only took three years.
Described by the Chengdu Expedition and Travel group as "a gift to the world", the New Century Global Centre is one of several architecture projects, including a new subway line and an airport, that have been planned for Sichuan province's capital city. Once primarily known for its giant panda reserves, Chengdu recently kick-started an immense tourism campaign, even
reaching out
to foreigners through Facebook and Twitter - both of which are banned in China.
Despite these efforts, Chengdu's rise to the top has been hindered by corruption scandals, particularly a
case
involving Li Chuncheng, former deputy party secretary of Sichuan province who was removed in December 2012 for selling official positions to unqualified candidates. One of the investors in the New Century Global Centre and chairman of the Chengdu Expedition and Travel group is Deng Hong, a close friend of Li's. Like Li, Deng is currently under investigation for alleged corruption, although it is unclear whether or not these investigations will affect the New Century Global Centre.
Sina Weibo user reactions to the New Century Global Centre have been mixed. While many netizens are expressing interest in the building's shopping malls and artificial beach, others question whether erecting such a large structure was truly necessary.
"Chinese always pursue … the largest," one user wrote. "The largest in China, the largest in Asia or the largest in the world … Have they ever thought about the buying power of the local people?"