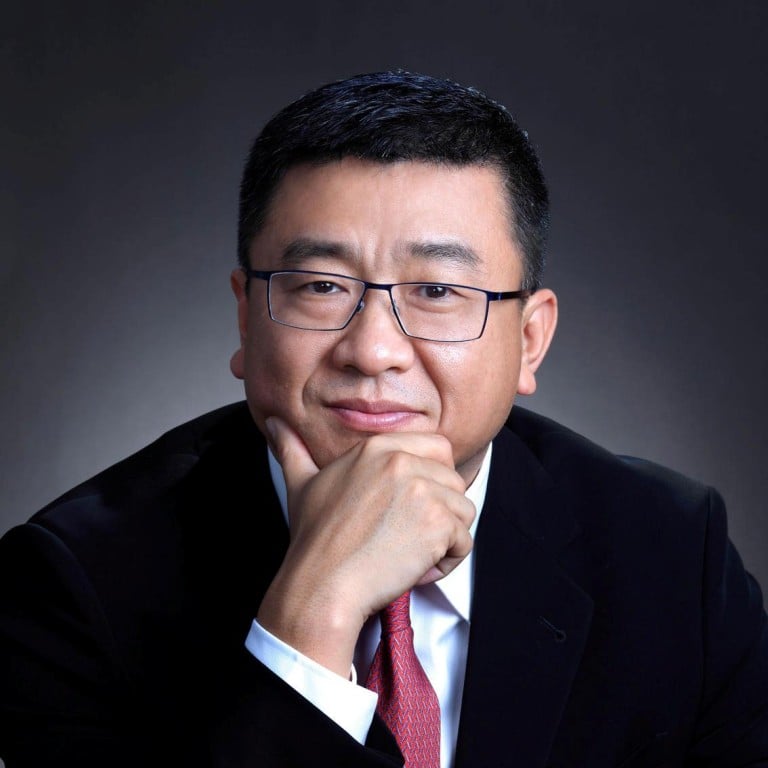 Artron president Wan Jie makes his mark in print world by filling artistic gap
Entrepreneur Wan Jie learned from the best when he started his art printing firm and has established an internationally acclaimed brand
Wan Jie was one of the first people on the mainland to study the printing industry in earnest after the Cultural Revolution ended in 1976. He was also one of the first entrepreneurs to spot the gap in the market for high-quality art printing. Now, almost 30 years later, Wan, a 51 year-old Beijinger, recounts not only how he has changed and grown personally over the decades, but also how his company and brainchild, Artron, has flourished.
I was in the inaugural class of a university printing programme and that was the first year China had a school that taught printing-related courses at a rudimentary level. I actually wasn't interested in printing, per se. Rather, I was learning about the mechanical aspects of the machines involved in printing. Back in the 1980s, there was a saying: "Master mathematics, physics, and chemistry, and there isn't a thing in the world to be afraid of." This meant that almost all of the boys were going into engineering, so it was a kind of social influence that pushed me in this direction. Then, in my third year, I took classes in business management, and I suddenly took an interest in this field. In particular, I was fascinated with managing a printing business - I knew I wanted to be a manager or chairman and not be stuck in a room drawing diagrams. But back then there were no joint ventures in the printing business, nor were there private enterprises, so the only place you could be a leader was in a government-owned enterprise.
In the seven years I spent at the company, which was actually a Chinese-Japanese joint venture, I received rigorous training. As a result, I was able to discern what was considered high-class printing worldwide, what high-class quality looked like, and what qualified as high-quality equipment, materials, technology, and, of course, management. In those years, I also travelled to Japan to study with experts, especially focusing on their management techniques. I learned quickly, so by the time I was 25 I was a director of this company - the youngest it had had - and was recommended to the position by the board.
You could say that it began from Artron's inception. With the knowledge I accrued from my time at the joint venture, we [Artron Printing Corp] had utilised foreign technology since its inception, as well as foreign management techniques. This way, we could learn from the best, and that was what was most important to me - learning. When we were striking deals with the equipment manufacturers, the negotiations were never about the price. It was always about how many people they could train for us; it was always about the techniques that came after the purchase. It has been 20 years since Artron's inception, and that is still our focus - every year, we send dozens of our employees abroad to learn. Conversely, we also invite talent from abroad to work for us here. In the past we've invited experts from all over the world - Germans, English, Danes, Japanese, Italian, Swiss - to come work for us. To this day, we still have Japanese and Italian experts here. We have also co-operated with American companies such as Hewlett-Packard. This - our constant interaction with, and knowledge learned from, other companies from around the world - was an important condition in leading us to become an international brand. This evolution has also been helped along by the expansion of our management and the dissemination of our products.
We are lucky because printing has always been a part of Chinese culture. For domestic companies to surpass other foreign firms, it takes a huge amount of effort. For example, it would be difficult for us to compare ourselves to, say, Italy, in terms of high-end fashion design - this cultural know-how takes generations to accumulate, and is not something we can catch up to so easily.
But for us in the traditional markets, to be able to catch up so quickly is by the grace of several factors. First, since the end of the Cultural Revolution, we have had the opportunity to grow, to exploit our talent. Second, the entrepreneurs aiming to make a breakthrough now are some of the best of younger generations - they all have the passion, creativity, and perseverance to make it. But right now, the number of ambitious entrepreneurs is still low, so it is difficult for them to reach the world stage. That is to say, a successful enterprise must be at the very top in every aspect of their business to be a champion. Anything else would mean that they may not be the best at what they do.
Honestly, I did not know this award existed until 2001. We had our first big win in 2000, in Hong Kong. That time, we came out of the blue, winning three prizes at once, two of which were a couple of the biggest prizes that could be won. Back then, all of the best printing had to be done in Hong Kong. For us, as a mainland company, winning these Hong Kong prizes was a big deal, because it signified our position at the top of the mainland market.
I feel that newspapers and other such utilitarian forms of print must have suffered, due to being overtaken by things such as the Kindle or the iPad. But for printing companies that focus on artistic printing, it hasn't affected us much. For example, you can't "collect" something on a USB, or on an electronic device - it doesn't have the same artistic impact as an ornate book would, sitting on one's shelf. To give someone something like a book across an electronic medium also deprives it of the ceremonious air that a physical copy might impart. We believe that books, especially a book that has been specifically designed to look artistic, are four things: they are art, in and of themselves; they are collectable items; they are luxury items - these books, unlike textbooks or manuals, are choice items - that is to say, someone who chooses to buy these artistically printed books makes the conscious decision to buy the physical copy, both for its content and also its exterior. And finally, they are decorative items. That item can then go on a shelf and look good, and it makes for an excellent gift, as not only are they visually appealing, they also have content with lasting value.
Believe it or not, the advent of the electronic format actually heralded improvements for us. Along with this development comes greater artistic appreciation. This has left a niche market for us, and we're using this vacuum in literary, artistic expression to our advantage. Moreover, the process of making these books first involves digitising all of the content - pictures, texts, etcetera - before it is sent to the printers. This means that, with just a simple rearrangement, we can also release digital versions of the same books at a much cheaper price for the younger generation to buy and peruse, and to teach them about the artistic values imbued in each work. Thus, at little to no extra cost, we've been able to develop a whole new market for ourselves.
This article appeared in the South China Morning Post print edition as: Printer makes mark in theworld by filling artistic gap