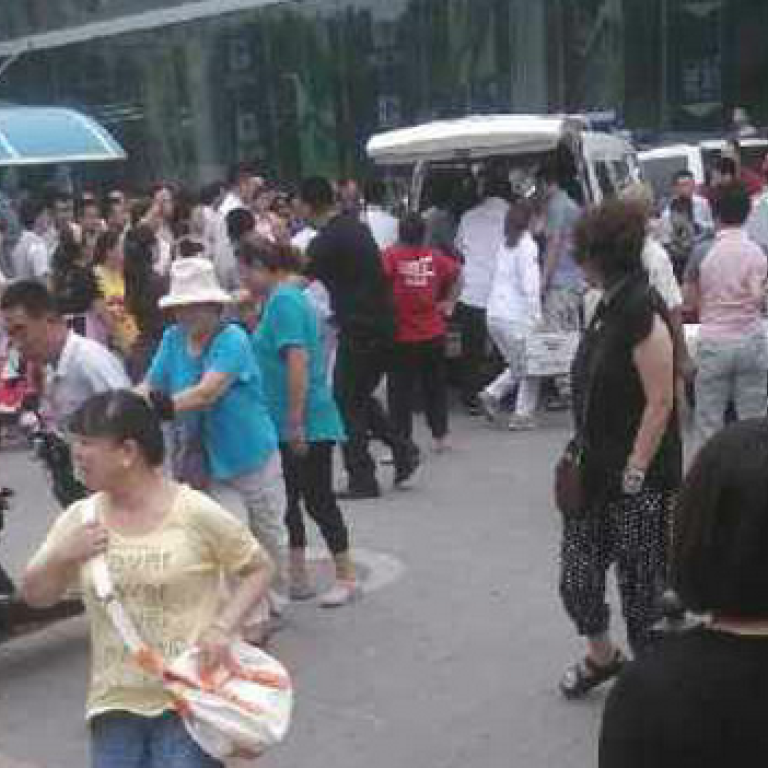 Knife attacks and bomb threats follow Beijing airport explosion
Several incidents of violence have been reported in Beijing in the aftermath of the attempted suicide by an aggrieved petitioner at the capital's international airport on Saturday.
On Monday, a man armed with a knife went on a rampage at a Carrefour shopping centre, in Beijing's western district, wounding at least four people. Police have arrested a Beijing-native surnamed Wang, born in 1963 at the scene,
local police said in a statement
.
One child was among those wounded,
reported
on its microblog. The report did not say what triggered the attack.
Last Thursday, a knife-yielding man stabbed two people, including one US woman, to death, in a similar incident.
In two unrelated incidents, Beijing police arrested two men for "threatening to carry bombs and attempting to disturb social order" in the capital.
Four hours after petitioner Ji Zhongxing caused an explosion at Beijing Capital International Airport on Saturday, a 39-year-old man surnamed Wang from Beijing's Miyun county threatened to set off explosives at a Beijing airport to protest against land seizures, according to a
statement by Beijing police
.
Only one hour later, a 31-year-old man surnamed Liu from Jiangsu province, threatened to detonate explosives at a video arcade, police said. Both men have since been arrested.
Many Chinese netizens blamed a "butterfly effect" and criticised the government for failing to address petitioners' grievances. "If the government continues in its corrupt ways, everybody will become Ji Zhongxing," said one Weibo user. "Using lives to protest is the last way for ordinary people to seek changes," wrote another.
Others have praised police for handling all cases swiftly.
On Monday, police carried out a series of raids throughout the capital, which led to the seizure of 327 pistols, 631 fake pistols, more than 12,000 rounds of ammunition, 1,123 knives and 61 crossbows,
reported
.