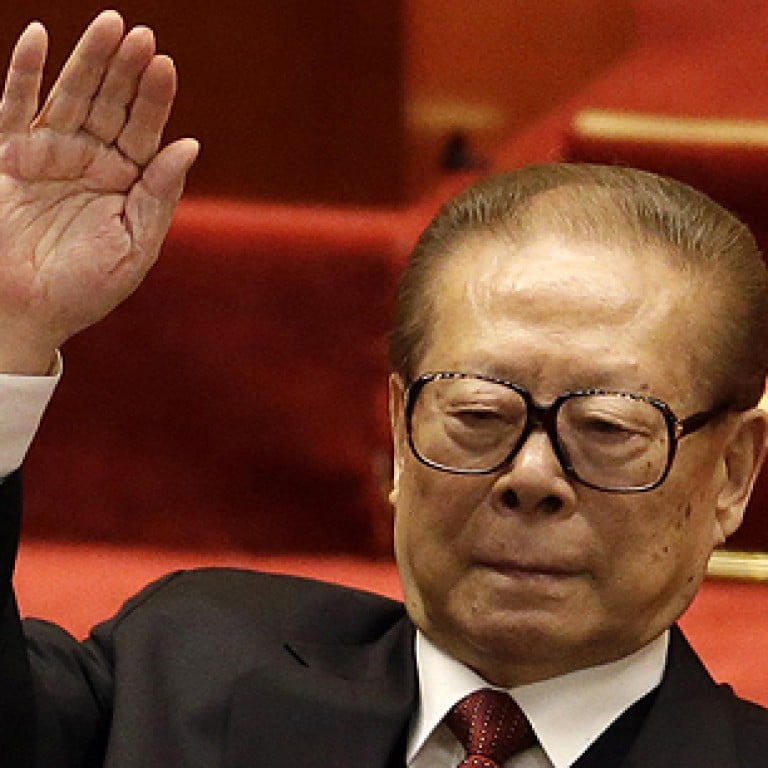 Rare appearance as ex-president Jiang Zemin meets Henry Kissinger
Former president Jiang Zemin, in a departure from the usual practice of ex-holders of the position, met former US state secretary Henry Kissenger on July 3, Xinhua news agency and the Chinese foreign ministry's
website
reported on Monday.
The meeting seems to show that Jiang still wields significant political power even though he stepped down from all official posts more than a decade ago.
At the meeting, Jiang repeatedly praised President Xi Jinping for acting decisively when dealing with recent unrest in the northwestern region of Xinjiang, and complimented his efforts to forge friendly Sino-US relations during his visit to the US.
Xi took decisive action and swiftly took control of the situation in Xinjiang after the recent terrorist attacks, Jiang was reported as saying. 
"A vast country like China needs a strong leader," said Jiang.  "[It] inevitably will have all kinds of problems … what is important is that they be dealt with decisively."
"Xi Jinping is a very capable and intelligent state leader," Jiang was quoted as saying.
A spate of vlolent incidents have occured in Xinjiang in recent years as extremists waged a violent campaign against the Chinese government for regional independence.
The most recent incident occured last month when 16 rioters stormed several government offices, including a police station in Turpan, resulting in 35 deaths.
At the meeting, Jiang also reportedly underlined the importance of friendly Sino-US relations by commenting favourably on the two-day summit between Xi and US President Barack Obama in California back in June.
"[Xi and Barack Obama] exchanged opinions on many important issues, which was very beneficial in promoting Sino-US relation," he said. "As long as both of our countries maintain a frank dialogue, we can foresee a bright future for the world," the report quoted him as saying.