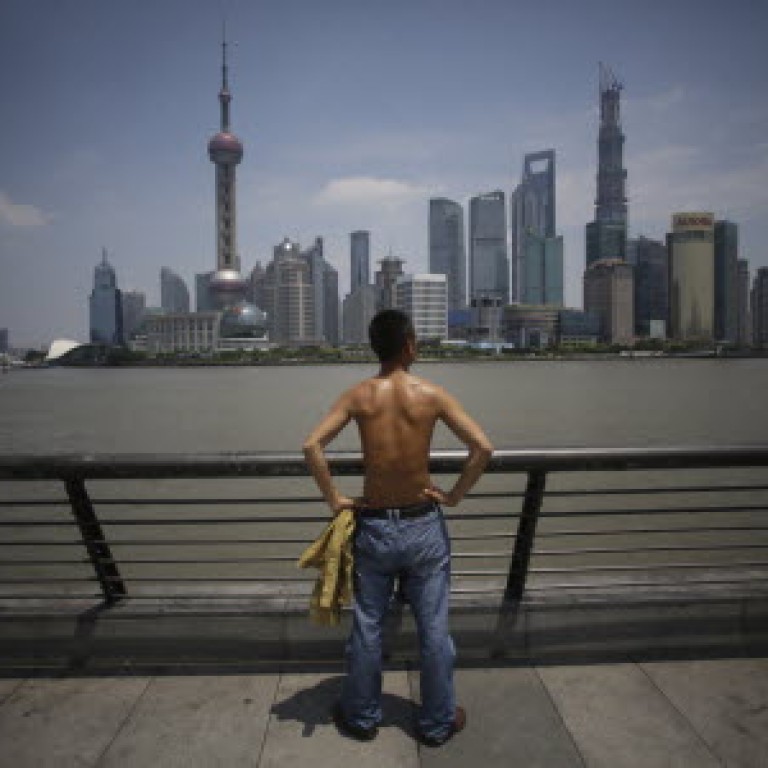 Shanghai cracks down on unauthorised weather forecasts as heatwave continues
China's sweltering heatwave not expected to rise above 40 degrees, despite the claims of faulty forecasts
As China's scorching heat wave continues and temperatures soar, the government has started cracking down on false weather reports.
The Shanghai Meteorological Bureau told the
Shanghai Evening Post
that unauthorised and exaggerated weather reports, which have increasingly been created and shared online by netizens, were generally faulty, especially when they predicted that temperatures would rise far beyond 40 degrees.
These unauthorised reports were largely based only on numerical models and calculated dates, and rarely took into account important factors that might influence a day's heat, including clouds and wind direction, Shanghai Meteorological Bureau chief service officer Man Liping said.
The creation and distribution of unauthorised weather forecasts is punishable with a warning or fines of up to 50,000 yuan, (HK$ 63,253) the Bureau reportedly confirmed.
A chief forecaster for the Shanghai Meteorological Bureau, Liang Bo, said that while current weather forecasts by the Bureau were far from perfect, there was little chance that temperatures would rise far beyond 41 degrees within the next four to six days.
The heatwave has proven to be one of China's
hottest
since 1873. Shanghai's temperatures hit a record 40.6 degrees on July 26, and the intense weather has already claimed the lives of
ten
 Shanghai residents who died from heat stroke. Most recently, droughts resulting from the heat have wrecked counties and cities in Hunan, as rainfall levels fell 30 per cent below their normal levels.
Residents have crowded into air conditioned supermarkets and wave pools in an effort to
beat the heat
, which was proven by a viral internet
video
as hot enough to fry meat placed on the sidewalk.