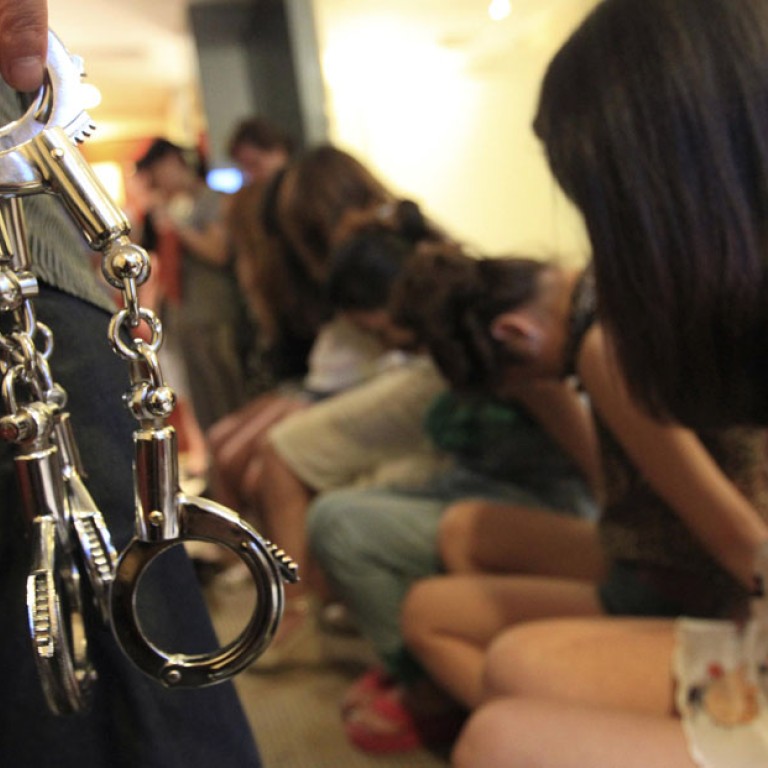 Judges sacked from Shanghai court after prostitute video emerges
Three judges and a discipline inspection official who were filmed cavorting with prostitutes in a nightclub were removed from their posts at the Shanghai Higher People's Court, municipal officials said yesterday.
Chen Xueming and Zhao Minghua , chief and deputy chief tribunal judge of the No 1 civil court, as well as Ni Zhengwen , deputy director of the court's discipline inspection commission, were also expelled from the Communist Party. Wang Guojun , the deputy chief tribunal judge of the No 5 civil court, was sacked and placed on party probation.
A fifth individual, Guo Xianghua, the deputy manager of a company affiliated with the Shanghai Construction Group, was expelled from the party and fired by the company.
Chen, Zhao, Ni and Guo were detained by local police and would be held for 10 days, the municipal discipline inspection watchdog said.
The authority said Guo invited Zhao to dinner at a local restaurant on June 9, and the three other court officials joined them. After dinner, they went to Hengshan Resort where they enjoyed the services of prostitutes.
Zhao, Chen, Ni and Guo again patronised prostitutes later that night.
previously reported that whistle-blower Ni Guopei began looking into Zhao's behaviour in 2010, after he learned he might be closely related to the plaintiff of a civil lawsuit Ni's company was involved in four years ago.
He followed Zhao every day, recording him with his mobile phone. His original aim was to uncover the identity of Zhao's associates but never expected other officials would become involved.
"I still have lots of video evidence of Zhao … frequenting luxury places … eating Chinese giant salamander, … and having improper relations with women other than his wife," Ni was quoted by as saying.
The Chinese giant salamander is an endangered species which some Chinese consume as a way to flaunt their wealth.
Ni said that on April 8 he followed Zhao as he drove directly from the High Court to a local luxury club and discovered a lawyer paid prostitutes for the judge. When Ni reported the matter to the police, "the case came to nothing," Ni told the newspaper.
Hengshan Resort's website said it had been approved by the municipal finance bureau as a hotel for party and government meetings and business trips.
Ni said he handed the unedited surveillance footage from June to Shanghai's discipline inspection watchdog on Saturday, after speaking with five discipline officials for more than four hours, the Beijing News reports.
Shanghai's discipline commission said on Sunday four judges had been suspended from their posts.
The incident has stirred a public outcry on the internet.
A Sina Weibo user from Beijing, Zhu Xi, said on his microblog: "What other behaviour constitutes a violation of discipline? We need to find out."
This article appeared in the South China Morning Post print edition as: Top Shanghai judges sacked for hiring escorts