Bo Xilai
Get more with myNEWS
A personalised news feed of stories that matter to you
Learn more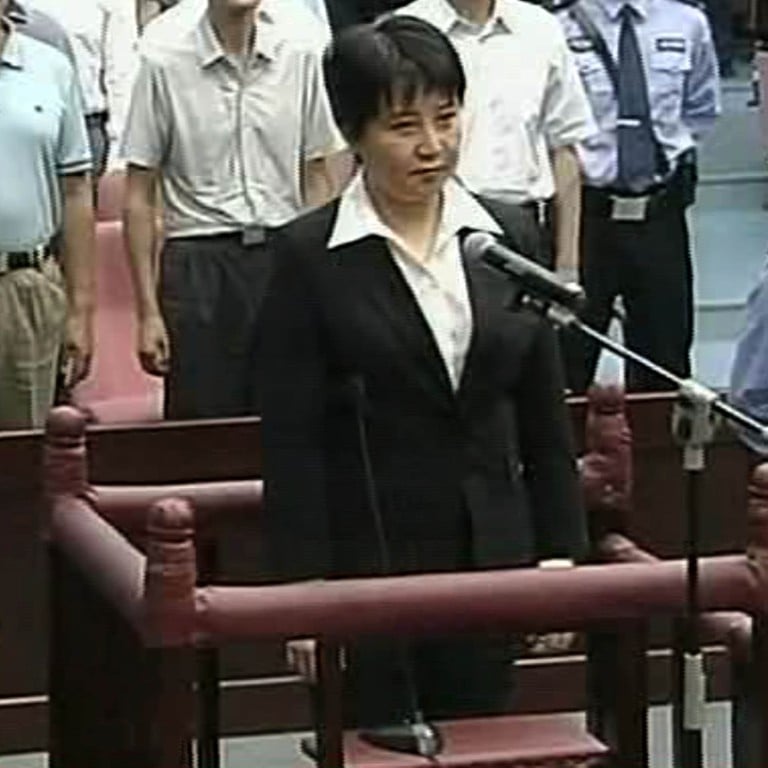 Bo Xilai's downfall his 'greedy' wife's fault, say relatives
Ahead of his corruption trial, sources claim the family of former high-flying politician believes he was seduced by Gu Kailai
Family members of Bo Xilai ascribe the former high-flying politician's downfall to his failed marriage to the wrong woman, according to people with close ties to the family.
Gu Kailai, Bo's wife, received a suspended death sentence last year for the murder of British businessman Neil Heywood in November 2011 in a hotel in Chongqing , a megacity in southwest China that was once governed by Bo.
Bo is now facing charges of bribery, corruption and abuse of power and may stand trial next Friday in Jinan, Shandong province, according to a person with knowledge of the case.
The source added that Gu was likely to testify.
A spokesman for the Intermediate People's Court in Jinan refused to confirm the trial date but said it would be announced at least three days in advance.
There is a lot of animosity being directed at Gu by Bo's other family members, according to two sources with connections to his family. They said Bo's family believed Gu's bad behaviour and poor judgment had contributed to his downfall.
Gu had also introduced some of her acquaintances to Bo, including Wang Lijun. Wang became Bo's right-hand man but ended up triggering his downfall by fleeing to the US consulate in February last year seeking asylum, according to the sources and earlier reports.
One of the sources is friends with Bo's younger brother, Bo Xicheng, and sister, Bo Xiaoying, and said both have complained about Gu.
"They blamed the disgrace of Bo on his failed marriage with Gu," said the source, who has been close to the Bo family for decades.
"They see their brother as an aspiring politician who was seduced by his greedy wife."
The person added that Gu had alienated Bo Xilai from his family members.
The other source said the family members, who have not seen Bo Xilai since April last year, had questioned the official charges.
"They don't believe that Bo deserves to be punished for the charges stated," the person said. "The amount of money allegedly involved is just ridiculous for them."
Former lawyer Li Zhuang said last month that the total value of bribes involved in the case could be as much as 20 million yuan (HK$25 million).
Bo defended his wife at last year's National People's Congress, telling reporters that "dirty water" was being poured on his family and that his wife had closed her law firm to avoid gossip about his family and to support him.
But he also admitted that his trust in Wang had been a big mistake.
The fallout from the scandal has also extended to other members of the Bo clan.
Bo Xicheng had to move out of the office he rented for his business after paying low rent for decades, according to the friend.
And Bo's older brother, Bo Xiyong, who goes by the name Li Xueming, resigned as vice-chairman of Hong Kong-listed China Everbright International in April last year after serving in the post for nearly a decade.
This article appeared in the South China Morning Post print edition as: Bo's downfall blamed on 'greedy' wife