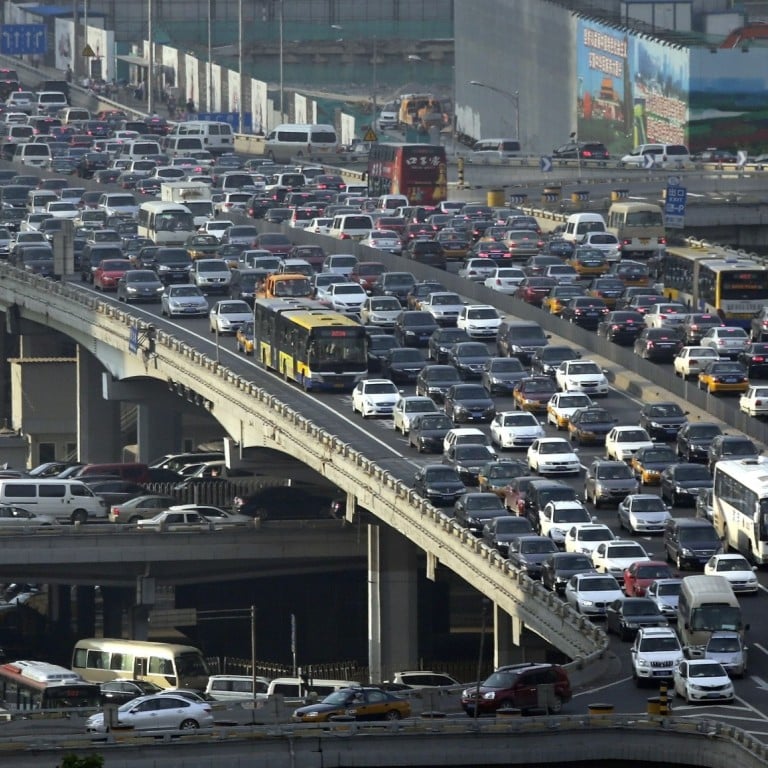 Beijing still struggling to deal with traffic congestion
Repeated measures to reduce traffic jams having little effect
China's capital, Beijing, has been notorious for serious traffic congestion for so long that netizens call it "Shoudu" - capital of traffic jams. The city's problems do not seem to be improving in the past year - despite repeated measures to limit vehicle numbers.
"The average weekday congestion time in the first half of the year was 100 minutes, 30 minutes more compared with the same period last year," said Wen Huimin, deputy director of Beijing Transportation Research Centre. Wen made the comments during a recent interview with the official website of the Beijing government, Beijing.gov.cn.
The weekday traffic index - a measurement for road congestion ranging from 0-10 - rose 6.4 per cent in the first half of the year compared with the same period last year - hitting 5.0. The higher the index is, the worse the congestion.
"The worst days are normally when cars with tail numbers of 4 and 9 are banned from entering the city centre. During rainy and bad weather days, or before and after major holidays, traffic congestion is particularly bad. On these days, traffic jams can last more than three to four hours and even longer," explained Wen.
Wen predicted the situation would deteriorate in the second half year, with the weekday traffics index rising to 6.0. He said September and December might be worse because holidays, like the Mid-Autumn Festival and Christmas, fall during these months.
Wen said Beijing would continue implementing its current measures to limit vehicles. These include the lottery system for new car licence plates.
Despite this system, Beijing's car numbers keep rising. By July 10, the city had 5.53 million cars, an increase of 330,000 vehicles from end of last year, according to official statistics.
"The city is also researching the feasibility of levying a [vehicle] congestion fee," said Wen, who did not elaborate.