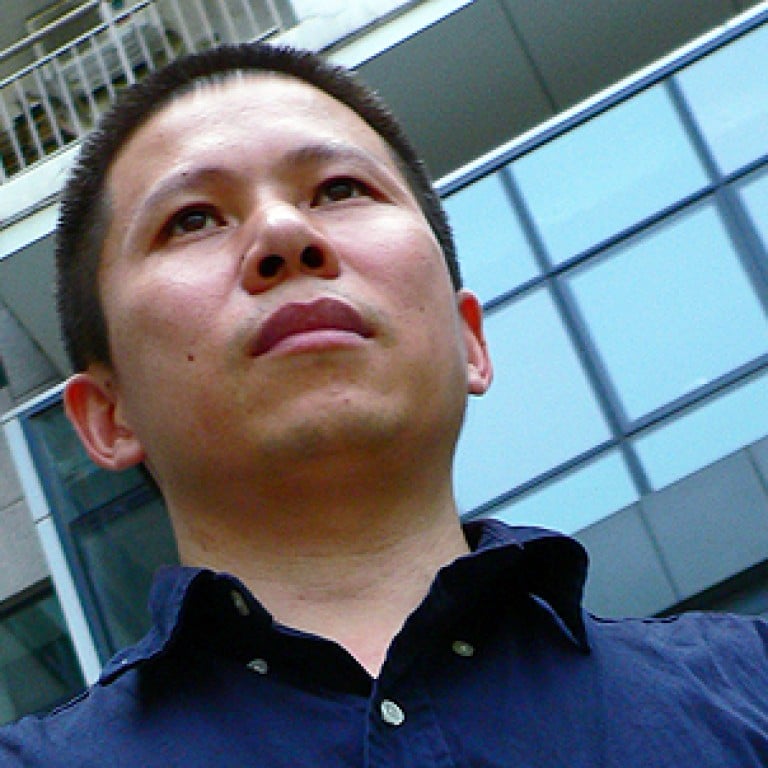 Citizens movement leader Xu Zhiyong arrested
The formal arrest this week of one of China's most well-known civil rights advocates underscores how unnerved the country's new leaders are by any independent, vaguely organised political action – even if it is as mundane as gathering for a dinner party.
Beijing activist Xu Zhiyong, arrested on Thursday, is one of the founders of a loose network of campaigners known as the New Citizens Movement, who, among other things, have called for people to get together on the last Saturday of each month for dinner to discuss China's constitution and other legal issues.
Xu had been detained last month by Beijing police in the latest blow by Chinese authorities against a beleaguered activist community that has seen a widespread crackdown against peaceful assembly.
Zhang Qingfang, a lawyer for Xu, said his partner learned of Xu's formal arrest from Beijing's prosecuting office on Thursday and that the arrest document should be delivered to Xu's family soon. The Beijing prosecuting office could not immediately provide information on Xu.
Police have accused Xu of "gathering a crowd to disrupt order in a public place," a vaguely defined charge that rights groups say has increasingly been used against activists.
The New Citizens participants have lobbied for the rights of rural migrant children to attend city schools and for officials to declare their assets – down-to-earth issues that resonate with the Chinese public and make China's leaders worry about protests that could gain momentum and challenge Communist Party rule.
The campaigners have also held small demonstrations in several cities, usually involving a handful of people holding banners, making speeches or collecting signatures.
"Even though our principles and requests are moderate and lawful, the authorities see it as a challenge to the entire social order," Xu's friend and fellow legal activist Teng Biao said in a recent interview in Beijing. "In their view, they cannot tolerate this kind of activity that takes to the streets."
Teng said that dinner gatherings have been held in as many as 31 cities, though attendance varies from a couple of dozen people to around 100.
Teng said peaceful demonstrations were the inevitable next step in the evolution of China's activist community over the past decade. "It is not going to stop at writing essays or joint letters or petitions posted online," Teng said. "We need to take specific actions to fight for our rights."
During his detention, Xu urged Chinese citizens to unite in pursuing democratic freedoms in a video posted online.
"No matter how utterly defeated or absurd this society is," Xu said in the video, "this country needs brave citizens who can stand up and hold fast to their convictions, who can take their rights, responsibilities and their dreams seriously."
Hu Jia, a veteran activist, said he attended one such dinner in December in Beijing at which around 100 participants discussed how to push rules for officials to declare their financial assets. Such a mechanism has been recommended by many mainstream anti-corruption experts as an effective way to curb graft, but they also acknowledge that officials are wary of introducing such reforms any time soon.
Hu said discussions at the dinner led to the drafting of recommendations for lawmakers, as well as several demonstrations in Beijing earlier this year. Campaigners held banners outside subway stations and outside a temple fair during the spring festival, he said. A number of demonstrators have since been detained.
"When people gather across many cities for dinner to discuss politics on the same day every month, the authorities panic," Hu said.
Such a civil rights movement, however loosely organised, appears to have unsettled China's recently appointed leadership, which is eager to cement its authority. The Supreme People's Procuratorate, the country's top prosecutor, issued a notice in June saying that "national political security, public safety and social harmony and stability" should be of paramount importance to Chinese authorities.
More than 50 people have been detained or arrested for "unlawful assembly" and other similar charges in Beijing and half a dozen other provinces since March this year, according to the Chinese Human Rights Defenders.
Wen Yunchao, an online rights activist who was recently a visiting scholar at Columbia University in New York, has kept an independent, incomplete tally from January. He says around 100 people remain detained or arrested for political expression.
Most recently, the veteran rights activist Yang Maodong, who goes by the alias Guo Feixiong, was detained Saturday for "disrupting public order".
In an editorial on Monday, the newspaper, a nationalist tabloid paper published by the Communist Party, criticised Xu and Guo by name – a rare mention of activists who Chinese authorities prefer to treat as nonexistent.
"They are always stirring up society and posing a challenge to social governance," the editorial said, adding that the country is in a period of "transformation".
Though the paper does not necessarily reflect the views of the government, the editorial was the closest thing to an official comment on the New Citizen detentions. It warned of legal reprisals for Xu and Yang.
But activists seemed undeterred. Chen Jianfang, a Shanghai-based activist who has tried organising dinner parties, said the movement was essentially leaderless and would continue despite the detentions.
"We want to use these dinners to discuss exactly why society faces the problem that when ordinary people have been wronged they have nowhere to turn to," Chen said.
This article appeared in the South China Morning Post print edition as: Prominent civil rights advocate arrested