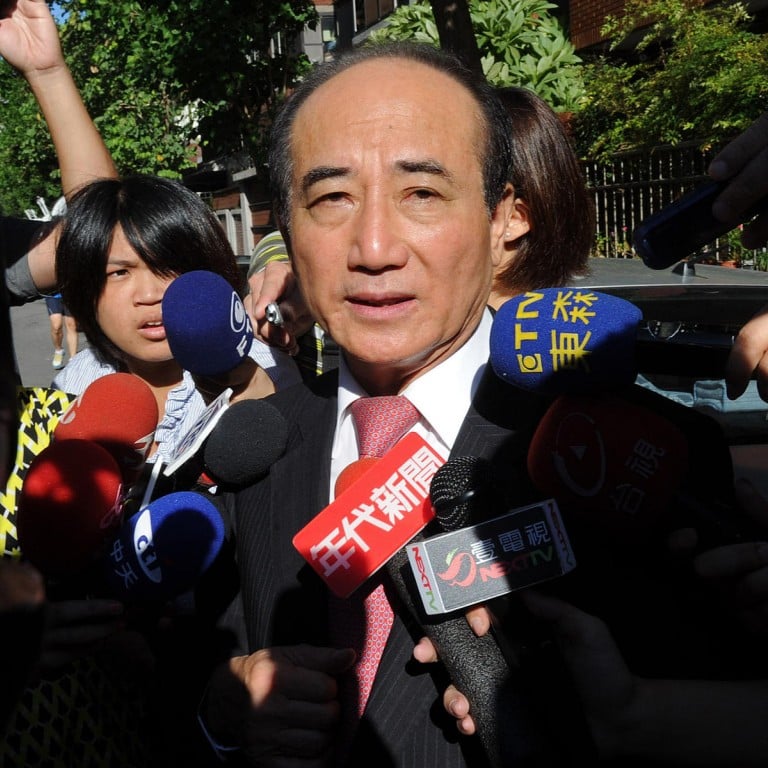 Update
Taiwan speaker Wang Jin-pyng expelled from KMT
Emotional Ma Ying-jeou insists Wang Jin-pyng must go over influence-peddling claims, but lawmakers warn of growing political chaos
Taiwan's ruling Kuomintang yesterday kicked the legislative speaker out of the party for allegedly meddling in a legal case, intensifying a political crisis that has already brought down the justice minister.
Analysts and lawmakers warned that the decision to revoke Wang Jin-pyng's party membership - which would almost certainly lead to his losing the speakership - would exacerbate instability in Ma Ying-jeou's administration, which has been plagued by economic woes and public discontent at its performance.
"We have decided to revoke Wang's membership for damaging the image and reputation of the party, following a heated debate of the issue," Huang Chao-yuan, head of the KMT's disciplinary committee, said after a two-hour meeting.
The committee said Wang, 72, would be given 20 days to appeal and would lose the speakership if the appeal failed. Wang launched action in the Taipei District Court late yesterday against the party's decision. His status as a legislator is uncertain.
Ma, who is KMT chairman as well as the island's president, had demanded that the committee revoke Wang's membership if he did not resign from the party.
Ma, who had been calling for Wang's removal since last week, shed tears when asked by committee members why he was insisting that Wang must go.
"Though it is a painful decision, it should still be made," Ma said at a  news conference.
The president added that he was disappointed with Wang's insistence on Tuesday night  that he had not done anything wrong and would not quit his post.
The veteran politician enjoys broad support in the legislature and throughout southern Taiwan.
A special investigation division under the Supreme Prosecutors Office accused Wang of lobbying former justice minister Tseng Yung-fu not to appeal in a    breach-of-trust case against Democratic Progressive Party lawmaker Ker Chien-ming. 
Citing wiretap transcripts, the division said the lobbying was inappropriate, although no money was involved.
It asked the Control Yuan, a government watchdog, to decide whether to impeach Tseng, who resigned on Friday.
Although he had no direct evidence of the alleged irregularity, Ma denounced Wang on Sunday for what he described as the "most serious infringement of Taiwan's judicial independence" and the "most shameful day in the development of Taiwan's democracy".
The way Ma dealt with the case without due process of law and his subjective conclusion has seen Wang gain overwhelming support and sympathy from the public and news media.
Wang's allies in the south of the island launched a campaign yesterday to support him, with 11 community leaders quitting the KMT and more threatening to follow suit.
But Wang asked his followers to show support for the party, of which he said he wanted to remain a loyal member.
Political analyst Chuang Suo-han, of Shih Hsin University, said: "The sacking of Wang will not only usher in a stormy legislature, with opposition legislators using violent means to block legislative bills they oppose, but also bring forth political instability due to a widening rift within the KMT."
This article appeared in the South China Morning Post print edition as: Uproar in Taiwan as KMT expels speaker