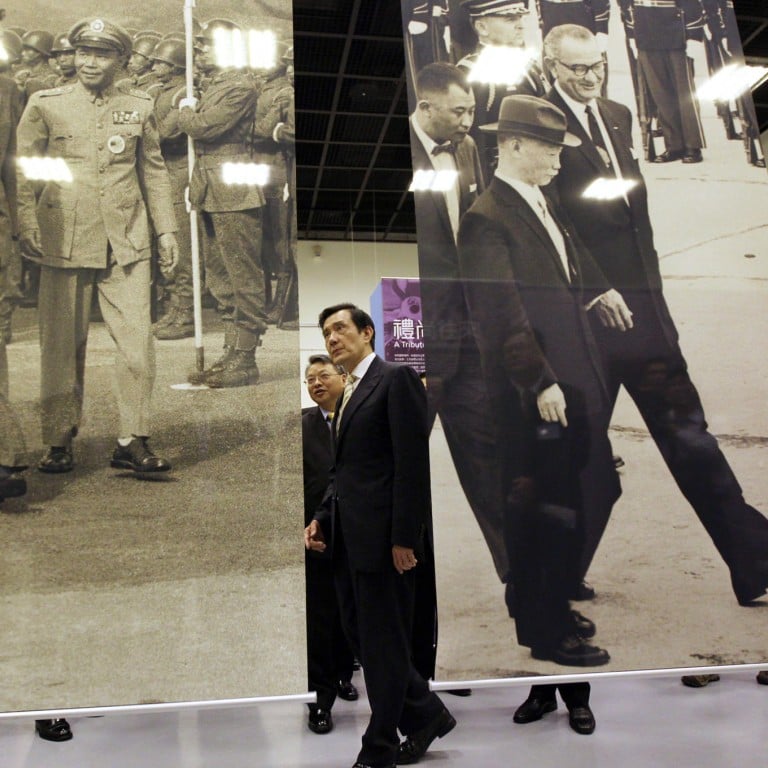 Ma Ying-jeou's approval sinks to record 9pc amid KMT infighting
Poll shows president's approval at historic low of 9pc, drawing calls for him to step down as he continues fight to oust speaker of legislature
Taiwan's ruling Kuomintang yesterday appealed against a Taipei court's order that allowed party rival Wang Jin-pyng to temporarily keep his KMT membership and his post as speaker of the island's legislature.
The move came as the KMT sought to contain an escalating political crisis that saw Taiwanese President Ma Ying-jeou's approval rating slip to an all-time low of 9.2 per cent and public pressure mounting on him to resign. Ma initiated the ouster of Wang, his long-time rival.
A three-member legal team from the KMT went to the high court yesterday to file an appeal against a lower court's order on Friday that blocked Ma's bid to oust Wang from his post.
"We maintain that the court has no power to determine a party's internal dispute," said Chen Ming, one of the KMT lawyers, citing a similar ruling by Japan.
"Also, Wang already lost his [speaker's] status the minute when the legislature received a Central Election Commission's notice that he was no longer a KMT member," Chen said.
Ma's decision to go after Wang triggered a public outcry with many seeing Ma's ouster of Wang as inappropriate.
An opinion poll conducted by the TVBS news network late last week found that Ma's approval rating dropped to 11 per cent from more than 65 per cent when he was first elected as president in 2008.
Another poll by ERA television put Ma's approval rating even lower - at 9.2 per cent. More ominously, more than 49 per cent of respondents said they would support a recall campaign against the president.
More than 160,000 Facebook users said they would join a protest in front of the president's office to call for Ma's ouster when the KMT holds its party congress on September 28.
Many internet users cited Ma's own words about former president Chen Shui-bian in 2006 to make their case for recall. Then Taipei mayor, Ma told a huge rally that Chen's approval rating was so low that he should step down regardless of what happened in his corruption case.
"The recall action has nothing to do with whether [Chen] has committed a crime or not," Ma said. "As long as he is incapable of administering and his approval rating has dropped to 18 per cent, it means the public no longer trusts him, no longer respects him, and the public can take back his power."
Former vice-president Annette Lu Hsiu-lien, announcing a campaign to recall Ma yesterday, said: "Now that [Ma's] approval rating has dropped to 9 per cent … even 50 per cent less than [Chen], he should stick to his word and step down."
On Saturday, the pro-independence Democratic Progressive Party said it would initiate impeachment proceedings within the legislature against Ma, despite slim chances of getting the required three-quarters vote.
This article appeared in the South China Morning Post print edition as: Ma's slide worsens amid KMT infighting