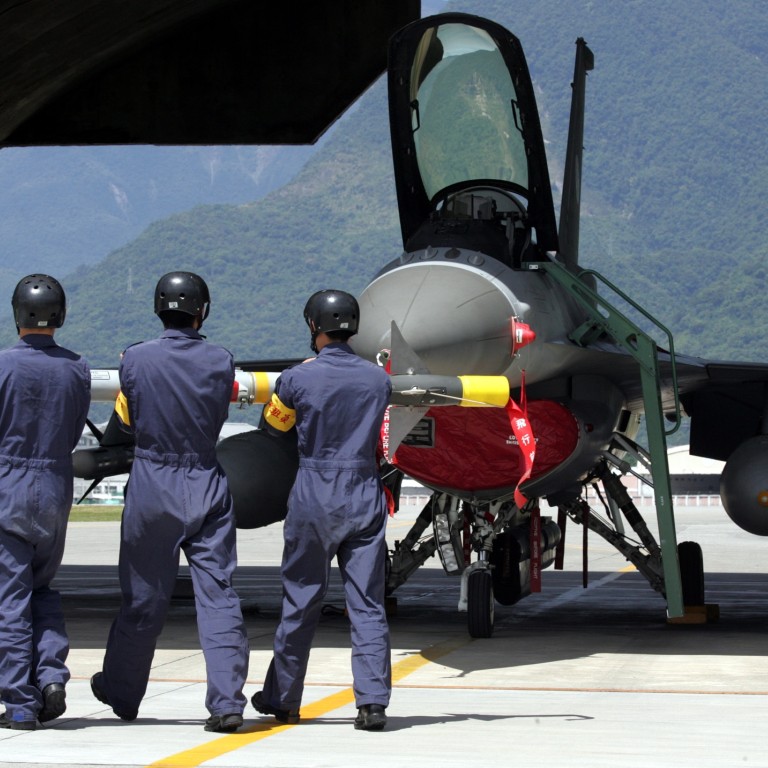 Taiwan develops 'smart' munitions against China
Taiwan's air force will be armed with "smart" munitions before the year's end that could be used against any Chinese invasion by striking airfields and harbours on the mainland, media reported Saturday.
The new weaponry, developed under a project codenamed "Wan Chien" (Ten Thousands Swords), is scheduled to be carried by dozens of Taiwan's fighter jets.
The island nation began developing its own smart weapons after the United States - Taiwan's main arms supplier - refused to sell them guided bombs.
Taiwan's air force plans to upgrade 60 fighters before the year's end, with the last six being refitted and scheduled to be completed in December, the Taipei-based China Times reported.
The defence ministry declined to comment on the report.
The new weaponry will enable Taiwanese fighter jets to hit Chinese targets from a distance and reduce the risk of having to fly over mainland territory, analysts say.
The weapons, an equivalent of the US-developed joint direct attack munition (JDAM) that converts unguided bombs into all-weather "smart" munitions, is designed to target harbours, missile and radar bases, as well as troop build-ups prior to any invasion of the island, they say.
Each kit carries more than 100 warheads capable of blowing dozens of small craters in airport runways, making them impossible to use, they say.
The China Times said the refusal to sell JDAMs to Taiwan by United States had prompted the island to develop the offensive weapon on its own.
Ties between Taiwan and its giant neighbour have improved significantly since the Beijing-friendly Kuomintang government took power in Taipei in 2008. Ma was re-elected in January last year.
But China still considers the island part of its territory awaiting reunification, by force if necessary, prompting Taipei to seek more advanced defence weaponry mainly from the United States.
Taiwanese experts estimate the People's Liberation Army currently has more than 1,600 missiles aimed at the island.