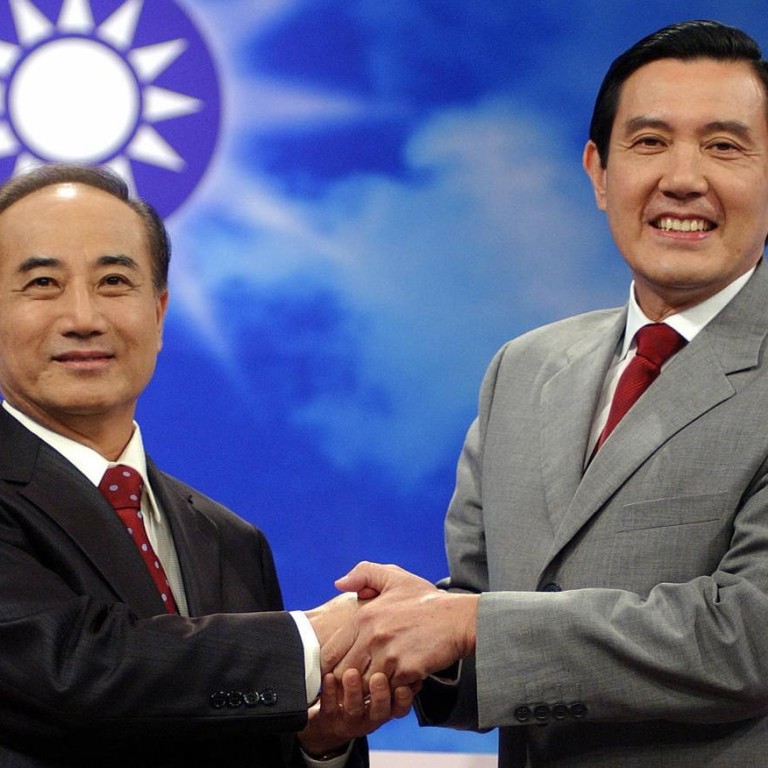 Ma Ying-jeou drops appeal, allowing speaker Wang Jin-pyng to keep role
Move seen as another blow for the island's president, who is unlikely to heal rift in KMT
Ma Ying-jeou has dropped his appeal against a court order allowing Kuomintang rival Wang Jin-pyng to stay on as Taiwan's legislative speaker - another big defeat for the island's embattled president.
It means Wang will retain control of the legislature despite the KMT's decision to oust him from the party. Ma, in his role as the party's chairman, sought Wang's removal last month, accusing him of interfering in a criminal case.
"After consulting other [senior KMT leaders] chairman Ma has decided not to appeal … for the sake of political stability," KMT spokesman Yin Wei said. Two lower courts had already approved Wang's request for an injunction, leaving only the Supreme Court for Ma to appeal to.
Ma's decision will leave Wang in a powerful position to disrupt the president's agenda as he continues to contest his ousting by the KMT in the courts. Observers said Wang may well be able to finish his four-year term in 2016 before the case is decided.
"He is certain to remain as speaker for the rest of his term, given that it will take at least two to three years for the membership dispute to be finalised," lawyer Huang Ti-ying said.
The political crisis began on September 6 when Prosecutor General Huang Shih-ming accused the speaker of lobbying the justice minister to drop an appeal against the acquittal of Ker Chien-ming, of the Democratic Progressive Party, in a breach-of-trust case.
Wang, whose call to the then justice minister was caught on a wiretap, has denied influence-peddling, saying he was only trying to stress the legislature's opposition to costly and unnecessary prosecutions.
KMT legislators and party elders told Ma to drop the appeal to repair party rifts and quell public anger. Some fear the row has damaged the ruling party's chances in next year's municipal elections, as well as the presidential poll in 2016.
The calls grew louder after Ma was questioned as a witness on Thursday over his role in the wiretapping of Wang and Ker by government investigators, who admitted they "accidentally" wiretapped the legislature.
On Friday, Premier Jiang Yi-huah - a Ma ally who had questioned Wang's ability to remain as speaker - sought reconciliation with Wang during a 20-minute meeting in the legislature.
Political analysts say dropping the appeal does little to close the rifts in the KMT. Ma also must cope with the DPP's efforts to organise a no-confidence vote against Jiang's cabinet.
"Ma's decision by no means ends the crisis," said Hsu Yung-ming, a political science professor at Soochow University. "Ma has to deal with the damage to mutual trust with Wang that could lead to KMT infighting at its congress next month."
This article appeared in the South China Morning Post print edition as: Ma backs down, allowing speaker Wang to keep role