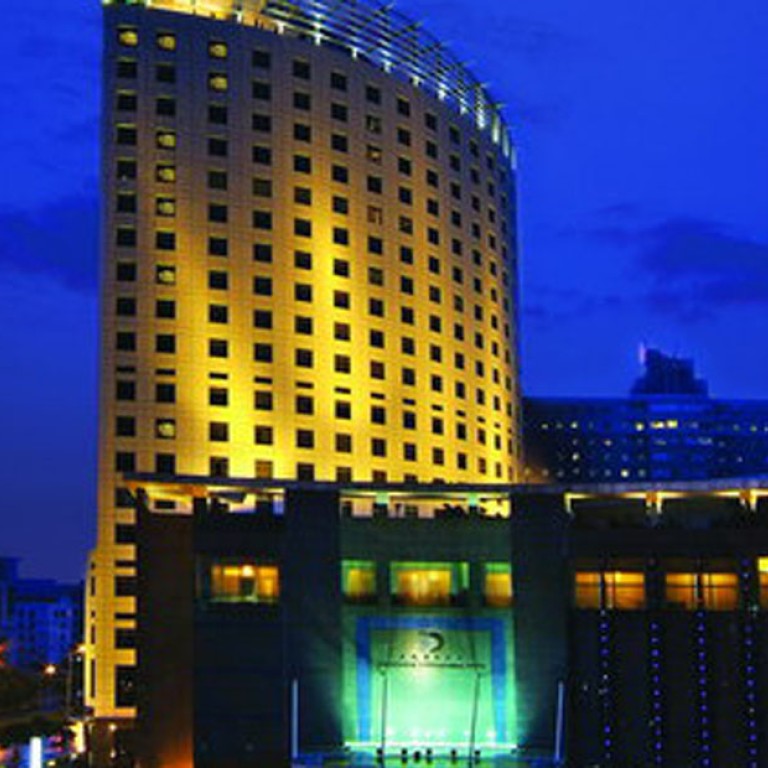 Dongguan is city in search of reason to exist
Dongguan, once nation's manufacturing hub, struggles to reinvent as production lines stop
Gong Wentao, an IT engineer working in Shenzhen, wanted to treat his wife over the National Day holiday, so he bought them a two-day, five-star hotel package.
The deal included one night's stay in a 410 square foot lake view deluxe room, a dinner buffet featuring sushi, steak and seafood, complimentary continental breakfasts, a 60-minute spa session, free drinks and use of the hotel's gym room and swimming pool. Free internet access was also thrown in.
The price was just 658 yuan (HK$830) per couple, and the hotel was located in Dongguan , the manufacturing hub of Guangdong province.
The package was not a one-off; many of the city's 23 five-star hotels offer similar deals priced between 300 and 500 yuan per guest. The low prices are part of hoteliers' attempts to combat a potent slowdown that has taken hold of the city over the past five years.
Before the 2008 global financial crisis, the hotels were often full of international business guests in town to arrange deals with the many manufacturers based in the delta.
The situation today is starkly different. Growth in economic output has been slowing since 2007, going from 18.1 per cent that year to 6.1 per cent last year. Dongguan authorities have placed the blame partly on falling demand for communications products.
Among the casualties are high-end hotels, with average occupancy rates dropping from 90 per cent in 2007 and 2008 to about 60 per cent today, according to the .
They took another hit when Beijing announced its campaign to rein in lavish spending by party officials. According to the newspaper, business at Dongguan's five-star hotels fell 8 per cent in the first six months of this year.
Other reports have said more than a million people had left the city between August and December 2011, striking a blow to retailers. Takings at malls, internet cafes and bars were reported lower, with people citing the departure of migrant workers and shuttering of small and medium-sized enterprises as key reasons.
Local authorities are trying to jolt the city out of the doldrums. Early this year, a 15-second promotional video portraying Dongguan as a mix of modern infrastructure and traditional culture was screened in high-speed railway stations and cinemas in Guangzhou, Wuhan , Changsha and Beijing. The video, which was produced by the Discovery Channel, touted the city's parks, lion dances, Cantonese opera, a basketball tournament and some of its well-known entrepreneurs.
The authorities also plan to compete with Guangzhou and Shenzhen by attempting to make Dongguan one of the leading exhibition centres in China, in the hope of drawing visitors who will boost consumption.
But preferential prices at five-star hotels may not be enough to make Dongguan an attractive destination for repeat visits.
"I don't think I would come again to the hotels. Actually, my wife even complained that the trip was not elegant or satisfying," Gong said. "The hotel is surrounded by factories with disorderly looking houses for rent. The air is not fresh. The sky is not blue. And my wife is not happy."
Dongguan was once a beautiful, fertile "land of fish and rice" but now appears more like a has-been industrial town. The factories are leaving the city, and while it might be possible to lure some tourists, the natural scenery cannot be replaced.
This article appeared in the South China Morning Post print edition as: Workshop city seeks new life for itself