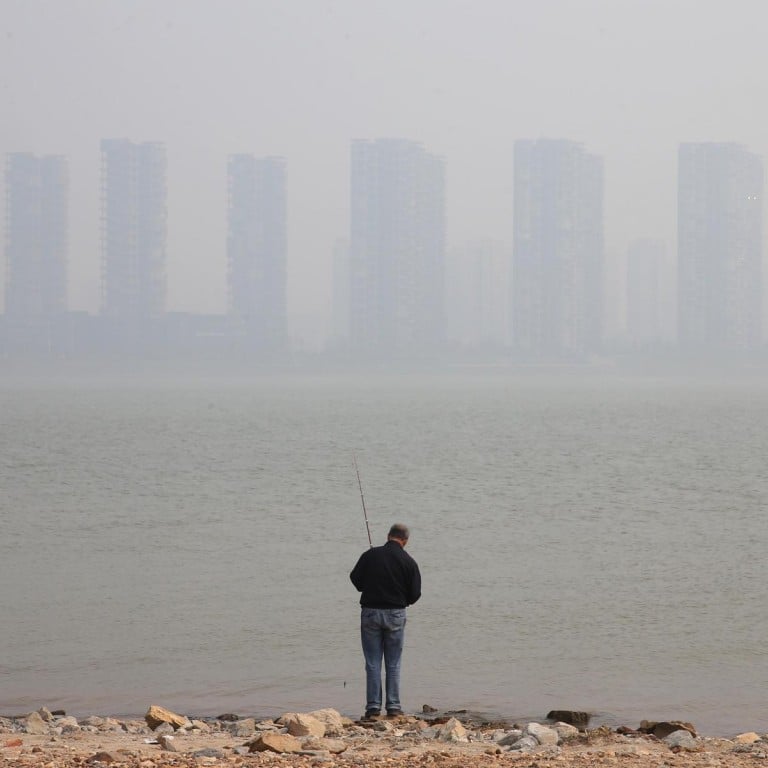 Green groups say law change paralyses them
A proposed amendment to environmental law would effectively bar activist NGOs from pursuing polluting companies through the courts
Grass-roots activists have expressed disappointment over the legislature's latest proposed amendment to the environmental law which effectively bars them from suing polluters on behalf of the public.
Legal experts and environmental groups said the decision showed Beijing feared social stability would be threatened by allowing them to press their causes through the courts.
The Standing Committee of the National People's Congress this week ended its third review of the 24-year-old Environmental Protection Law. The current round of reviews addresses for the first time which groups will be allowed under the law to file public-interest lawsuits over environmental issues.
Under a draft finished in June, only the state-aligned All-China Environment Federation was eligible to pursue such cases. The criteria have since been expanded but only narrowly.
Zhang Mingqi, vice-chairman of the NPC's law committee, said litigants must be national-level environmental groups legally registered with the Ministry of Civil Affairs, active for at least the past five years, and possessing a "good reputation".
Professor Cao Mingde with the China University of Political Science and Law said the restrictions would limit the number of potential plaintiffs to about 13 groups, all affiliated with government bodies, although there were thousands of environmental NGOs registered with local or provincial governments.
The draft amendment was slated for a fourth review in December to be followed by a vote, but the chances the criteria would be expanded were slim, said Wang Canfa, a professor with the same university. Authorities felt uneasy about involving grass roots organisation in such lawsuits, fearing some were linked with "overseas forces", Wang said.
"But the leadership should be reminded that public grievances over environmental pollution are already so grave that an increasing number of people are taking to the streets to protest. Is allowing NGOs to sue more dangerous than street politics?" he said.
A retired official with the environmental ministry told state media earlier this year that less than one per cent of environmental disputes had been settled through judicial channels since 1996. The number of environment-related "mass incidents" had grown by an average of 29 per cent a year between 1996 and last year, the official said.
The government has publicly committed itself to supporting the growth of social organisations through easing registration rules and recognising their roles in public affairs, particularly on environmental protection. But at the same time, Beijing had sought to limit their scope, one leading NGO group has said.
"Authorities have no problem with our programmes on nature education or promoting low-carbon life styles. But my colleagues have received a lot of pressure from the government when trying to target polluting projects, especially those owned by state-owned firms," said its director, who asked to remain anonymous. "The crackdown has become harsher in recent months."
The amendment, if passed, would likely force a large swathe of the NGO community to rethink strategies.
Zhang Bojun, director of the Beijing-based Friends of Nature, said his group had hired several full-time lawyers to help victims of environmental pollution.
"There have been all kinds of obstacles in pursuing legal solutions, but we have kept trying to push for progress. But with this new clause, the door closes."
Wang, at the China University of Political Science and Law, said the impartiality of government-affiliated organisations was questionable as they might receive orders from their "patrons" - ministries or other government bodies closely linked with powerful companies, when determining who they might sue.
"The clause is driving public litigation into a dead end … and the country may have to wait for another decade for a revision to the Environmental Protection Law again," he said.
This article appeared in the South China Morning Post print edition as: Green groups say law change paralyses them