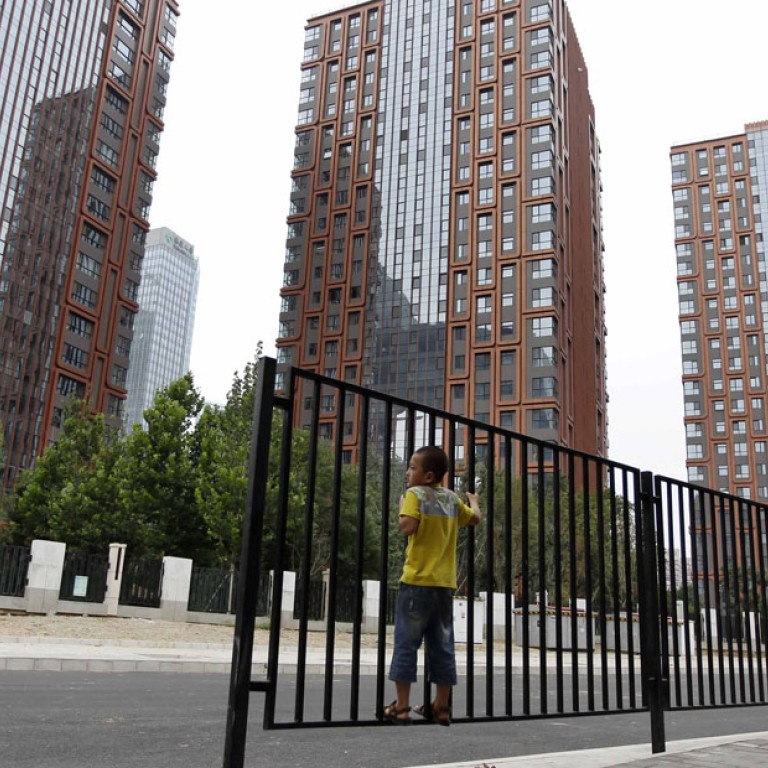 Official homes for cadres would stem China graft: third plenum proposal
Scheme would reduce graft as dishonest cadres often accumulate real estate over time, according to proposal out of last week's third plenum
Communist Party leaders across the country could eventually move into official residences as part of a plan to tackle official corruption, although experts said the change would mean little without greater disclosure of officials' wealth.
The recommendation to "explore how to implement an official residence system" was among the proposals to come out of the Central Committee's critical third plenum last week. The concept has previously been discussed as a way to prevent officials from accumulating real estate, a major form of illicit wealth for corrupt cadres.
Major positions would come with assigned residences. Officials would move in when they take office and move out when they leave. Under the current system, officials of different rankings are usually given free or subsidised flats, where they and their families can stay for life.
Many accumulate properties as they move through the ranks, passing them to friends, distant relatives and mistresses or putting them up for sale. Last month, China News Service reported that leaders from Henan's impoverished Taiqian county were given luxurious villas to own even as local schools crumbled.
Wang Yukai, a professor at the Chinese Academy of Governance and a government adviser, submitted a series of research reports to the Central Committee in July examining various official residence policies and how they could be implemented on the mainland.
Wang proposed a trial programme that would begin at the county level, where corruption problems were believed to be the most serious. The first official residences could also be reserved for officials temporarily assigned to a new location.
"When a cadre was sent to another place, the local government would have prepared an apartment for him," Wang said. "It would usually become [the official's] personal asset … that they can not only occupy for life but also pass on to their offspring," Wang wrote.
State and provincial leaders should also be given official residences, Wang said. He also recommended that ministers be able to keep their flats, with a standard size of 220 square metres, if they became state leaders and lived in official residences.
Li Chengyan , a governance professor at Peking University, said an official residence scheme was vulnerable to the same excesses and abuse. The government still maintains some 50 official residences for Mao Zedong nearly four decades after his death, he said. "We need more than just an official residence programme to fight corruption because the key is transparency and greater disclosure of assets owned by officials," Li said. "Otherwise we could not keep official corruption at bay."
Many internet users are not impressed with the proposed scheme.
"We worry that officials may live in official residences but continue to take as many benefits as they can," said one posting on Sina Weibo.
Another internet use wrote: "So each county will have to build a new residence for their party boss and their county chief. How many new residences do we have to build?"
This article appeared in the South China Morning Post print edition as: Official residence system proposed