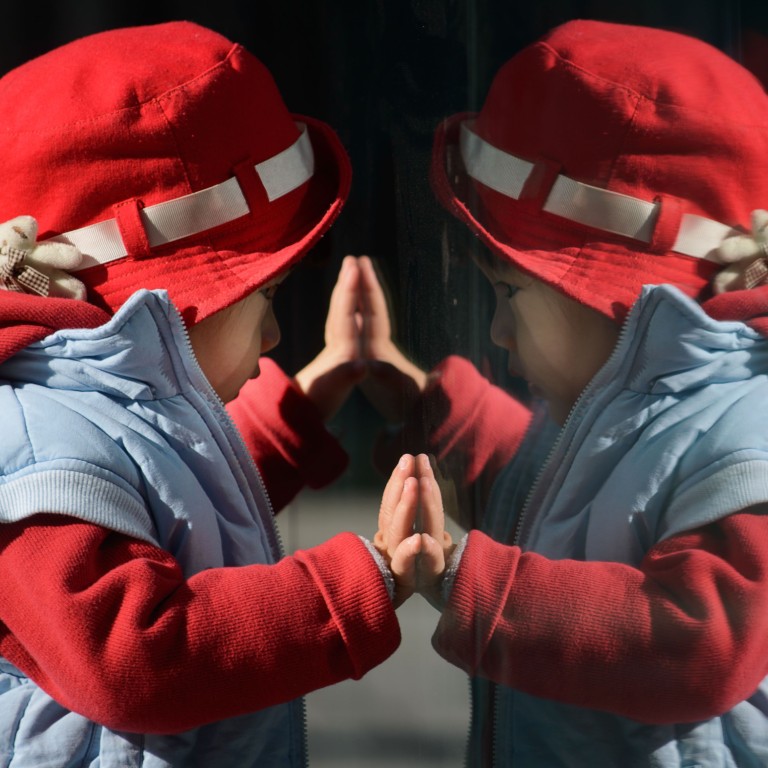 Easing of one-child policy may not result in baby boom
Don't expect a new Chinese baby boom, experts say, despite the first easing of the country's strict one-child policy in three decades.
Some 15 million to 20 million Chinese parents will be allowed to have a second child after the government announced Friday that couples where one partner has no siblings can have two children. But the easing of the policy is so incremental that demographers and policymakers are not anticipating an influx of newborn babies at a time when young Chinese couples are already opting for smaller families, driving the country's fertility rate down to 1.5 to 1.6 births per woman.
"A baby boom can be safely ruled out," said Wang Feng, professor of sociology at the University of California Irvine.
Wang noted that although Chinese couples where both parents have no siblings have for some time been allowed to have a second child, many have elected to have only one.
"Young people's reproductive desires have changed," he said.
Xia Gaolong and his wife are among those who will be allowed to have a second child as a result of the new policy, but he said he has no intention of giving his 10-year-old son a sibling.
Xia, who runs a tour bus business in the thriving city of Nanjing in eastern China, said the high cost of living and fierce competition for schools and jobs would deter him from bringing another child into the world.
"No way will I have another child," said Xia, who is in his late 30s. "There are so many pressures in life in today's society, and our children will face only more pressures."
Experts estimate that the new rules allowing couples where one partner is an only child to have a second baby will result in 1 million to 2 million extra births per year in the first few years, on top of the 16 million babies born annually in China.
Cai Yong, an assistant professor of sociology at the University of North Carolina at Chapel Hill, said the figure could be even lower because of the growing acceptance of small families.
In an unscientific survey on the Chinese-language social media platform Sina Weibo, more than 60 per cent of those who self-identified as being eligible for the new exemption from the one-child limit said they would have a second child.
Video: China announces easing of one-child law
"A second child is absolutely necessary, and we thank the new policy," said May Zha, 34, of Beijing, the mother of a 3-year-old.
Zha said that her husband is an only child, making the couple eligible for the new exemption, and that they plan to have another baby as soon as possible. "Time does not wait," she said.
Still, experts say an onslaught of newborn babies is unlikely because couples will have different time plans for the second child, and not all intentions will become reality.
The central government apparently does not want to see a spike in births, even regionally.
Wang Pei'an, a deputy director of the National Health and Family Planning Commission, said China is opting for the incremental step because a universal two-child policy would result in a major fluctuation in population, putting pressure on basic public services. Some demographers, however, have argued that even a reversal of the one-child policy would not result in a spike in births because of fundamental changes in the public's reproductive behaviours.
Faced with a growing population, China's government began to implement birth planning policies in the 1970s and placed a de facto one-child limit in 1980. It eased restrictions four years later to allow many families to have two children — including couples who do not have any siblings and rural couples whose firstborn is a girl. Millions of Chinese families also have managed to have additional children by paying fines or — in recent years — by giving birth outside China.
On Friday, three days after China's top leaders concluded a meeting to hash out upcoming policies, Beijing announced the new exemption to the one-child policy, which will largely benefit urban couples.
Though the limited easing in the policy is unlikely to address China's demographic concerns, experts see it as a meaningful step toward reversing the strict family planning and returning reproductive rights to parents.
"China is testing the water now," Wang Feng said. "When they don't see a baby boom, there will be more confidence to let the policy go altogether."