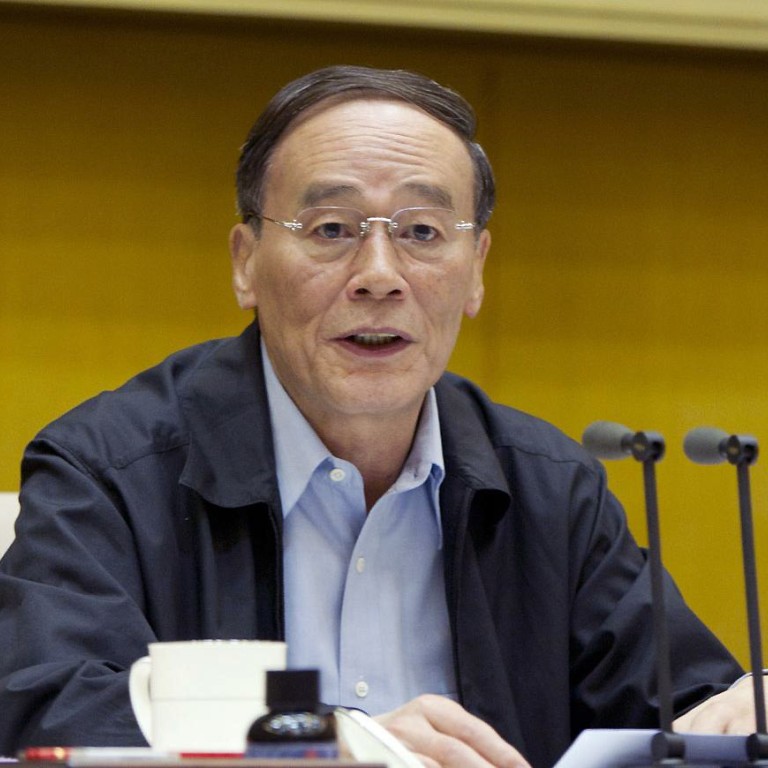 Communist Party seeks to reform its 'shuanggui' anti-corruption investigations
The interrogation and detention system currently used to investigate allegations of corruption among officials is set for revision, law professor says
The Communist Party is considering scaling down the system of secret interrogations and detentions it uses to root out corruption in its ranks.
The nation's top prosecutions body invited several anti-corruption experts to give advice on reform of the shuanggui interrogation system on the same day the party's top leaders finished their third plenum meeting that mapped out a series of political and economic reforms.
Jiang Mingan, a law professor at Peking University who was invited to the meeting, said the authorities have formed a consensus to strengthen prosecutors' roles in investigating allegations of corruption by party members.
Officials accused of graft are traditionally dealt with by the party's Central Commission for Discipline Inspection (CCDI) and kept incommunicado for interrogation before being handed over to police and prosecutors. The prosecutors only assist the investigations and pursue charges against the suspects.
It was only after the graft watchdog found enough evidence and believe they are amounted to criminal charges that the case would be past to prosecutors.
Since the system is considered an internal disciplinary mechanism of the party, it is usually operated in the dark. There is no transparent rule about the maximum duration of shuanggui and it has long been criticised for abuse of power by the investigators.
It is also outside the mainland's legal constitution and it is rare for investigators to be charged over inappropriate behaviour on the job.
"The procuratorate will take a more important role in collecting evidence of the crimes, while the disciplinary commissions will certainly perform the function of investigations," Jiang said. "The discussion did not provide a clear timeline for the reforms, but the duration of shuanggui will certainly be shortened in the near term.
Jiang believes it would be an inevitable trend that the party would gradually phase out and even abolish the system in the long term.
Jiang said the move was made to conform to Xi Jinping's remarks on the importance of the rule of law in fighting corruption.
Li Chengyan, a professor at Peking University's School of Government, said corruption cases would be handed over to prosecutors more quickly, but it was unlikely the party's internal interrogation system would be scrapped.
"CCDI will have very little power without the measure of shuanggui," Li said. "The procuratorate and CCDI have to find a common ground that makes both happy."
After the cases are handed over to prosecutors, in theory they would have to be dealt with according to proper judicial procedures.
A number of junior-level officials have reportedly endured violent treatment under investigation in recent months. Among them is Yu Qiyi, a 42-year-old chief engineer at state-owned Wenzhou Industry Investment, who died in April after he was detained for 38 days on suspicion of bribery.
Some 160,000 cadres were punished by the disciplinary commission last year, party officials said in January.
This article appeared in the South China Morning Post print edition as: Party rethinks discipline probes