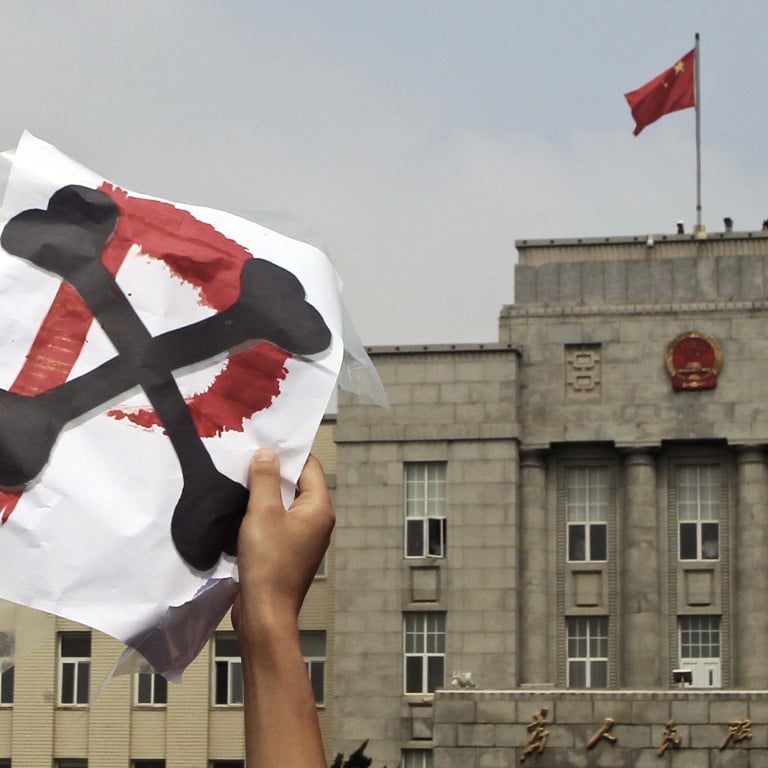 New
Fears over expanded paraxylene projects as Beijing decentralises approval process
The government will give local authorities the power to approve the expansion of plants producing the hazardous chemical paraxylene
Expanding plants making the dangerous chemical paraxylene (PX) will no longer need ministerial approval - a move to cut red tape that could upset environmentalists and other opponents of the controversial facilities.
PX plant expansions and alterations are among 25 types of projects that the Ministry of Environmental Protection has decided local environmental bureaus can approve "to simplify procedures and improve efficiency", according to a statement on its website.
PX is widely used in the making of plastic bottles and polyester clothing, but even short-term exposure to it can cause irritation to the eyes, nose and throat, according to the US Centres for Disease Control and Prevention. Chronic exposure can affect the central nervous system and even cause death.
There is concern that the policy change will make it easier to expand plants because of a local government preference for backing large-scale projects for growth, according to Ma Jun , director of the Beijing-based Institute of Public and Environmental Affairs.
The announcement follows a pledge by the Communist Party's Central Committee after its third plenum last month to reduce central control over the economy. Aside from PX plant expansions, the ministry has decided it need no longer approve civilian airports, natural gas pipelines and, in some areas, the opening of small coal mines.
"Most are for infrastructure or for projects with limited environmental impact," the ministry's statement quoted an unnamed spokesman as saying.
The building of new PX plants will still need state-level review.
With decentralisation, provincial environmental protection bureaus will handle approval of PX plant expansions. However, they may pass decision-making to city- or county-level environmental bureaus to make the process less bureaucratic.
Ma said local environmental bureaus were not independent from their governments.
PX projects have been a major cause of not-in-my-backyard activism on the mainland in recent years. Plans to build or expand PX facilities in Kunming , Ningbo and Xiamen have all been scrapped following protests.
As a result, China has become increasingly reliant on imports of the chemical.
Passing responsibility to local governments was unlikely to reassure the public about petrochemical plants, which had poor environmental and safety records on the mainland, Ma said.
"The mainland will need transparency and full engagement of all stakeholders in the decision-making process to relieve public worries," he said.
Ma added that ceding such powers to local authorities could spare the environment ministry further embarrassment. He explained that on the one hand it had been pushed hard by local governments or industries to give approval to such projects. On the other hand, those governments had hidden behind its decisions when protests broke out.
This article appeared in the South China Morning Post print edition as: Ministry set to cut PX plant red tape