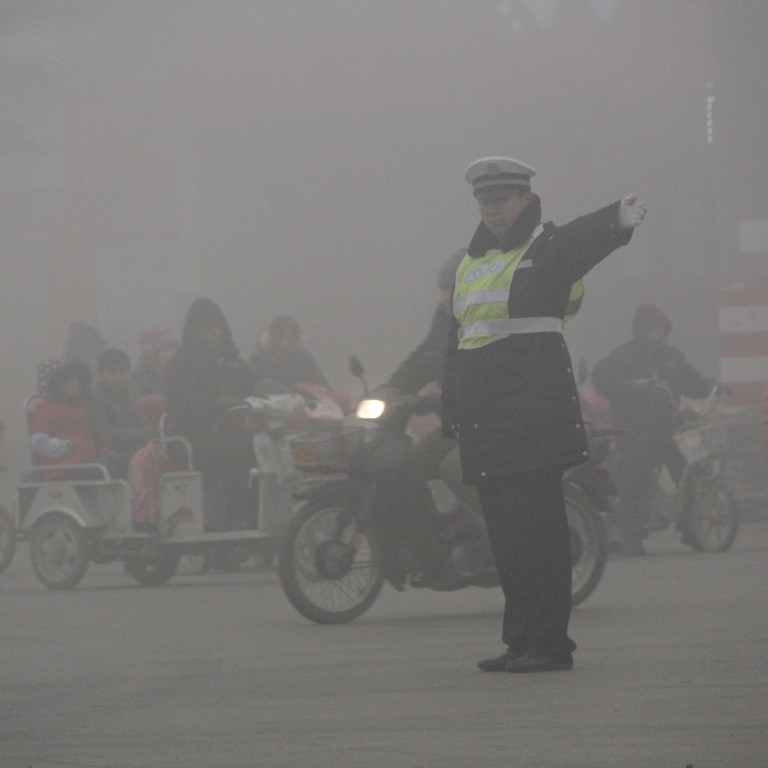 New
Smog persists across northern China
Thick smog once again descended upon parts of northern China on Monday, with cities in Hebei, Henan and Shaanxi provinces posting off-the-charts air pollution readings.
The air quality indexes in Xingtai and Shijiazhuang in Hebei Province, Zhengzhou in Henan, and Xi'an in Shaanxi all exceeded the maximum of 500 as of 11am on Monday. 
A thick blanket of dark grey air continued to loom over the city of Xi'an as it suffered a sixth straight day of serious smog.  
"[We have] temporarily limited the production of seven major coal companies including Xingtai Iron & Steel and Zhongmei Xuyang [Coking Co]. Production [of each of these companies] was reduced 30 per cent on average," the official China National Radio quoted the deputy director of Xingtai's environmental protection bureau as saying on Sunday. The city had also endured almost a whole week of heavy smog.
Lhasa, the capital city of the Tibet autonomous region, traditionally known as the place with the cleanest air on the mainland, continued to suffer from serious pollution after being hit by a duststorm late last week.
Air quality readings surged on Thursday and Friday, with the larger PM10 particles – those up to 10 microns in diameter -- accounting for most of the pollution. The 24-hour average air quality index of the city bounced back to 348 this morning after the air quality improved to  "good" on Saturday. 
The latest bout of prolonged air pollution plaguing many parts of the country is among the worst this winter.
According to statistics released by the Ministry of Environmental Protection, 74 cities on the ministry's watch list suffered from "slight" to "serious" air pollution on almost half of the days in November.
Of the 74, only three southern coastal cities – Fuzhou , Haikou  and Zhuhai -- reported pollution-free days throughout November. Nine cities, including Lhasa and Kunming, experienced air pollution during 20 per cent of the time in November. 
Video: A view of Beijing's smog from atop the Forbidden City