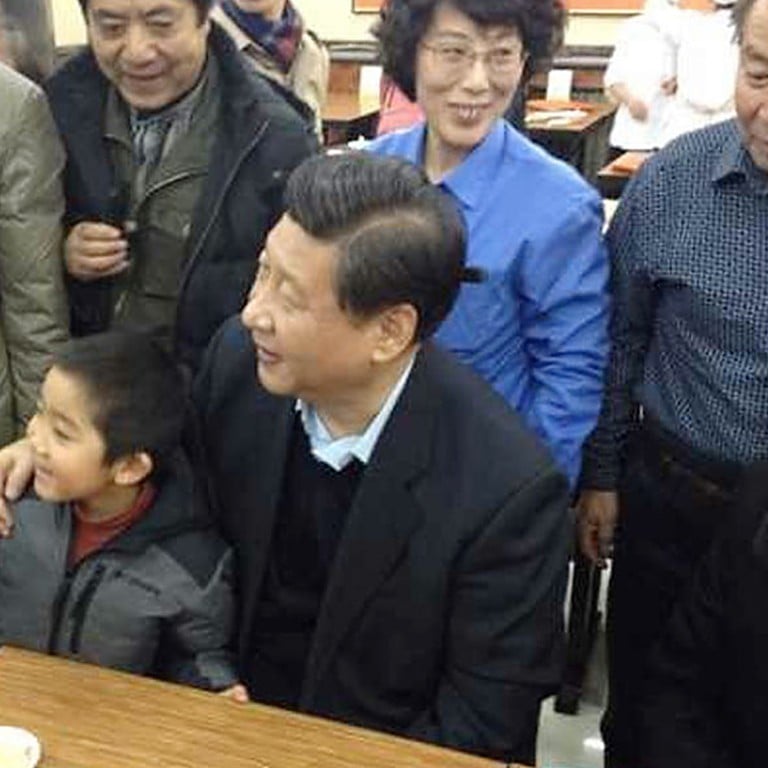 New
Five-year-old pictured with Xi at bun shop becomes local celebrity
A five-year-old boy from China's Henan province who was pictured chatting with President Xi Jinping during the top leader's unexpected visit to a Beijing steamed bun restaurant late December has become a celebrity at his kindergarten, a local newspaper reports. 
The boy from the city of Luoyang, Yuan Bao, described Xi as "an amiable grandpa", the Henan Economic Daily reported.
The boy, who was eating in the restaurant with his family when the president paid his unannounced visit on December 28, went up to Xi and greeted him after Xi had finished his simple lunch of buns, pork liver stew and green vegetables, now known to millions across the country as the"Xi Combo", or the "Presidential Combo". 
Xi smiled and asked how old he was, and invited the boy to sit next to him for a photo, the newspaper reports.
"You are tall and strong! Come and take a picture with me!" Xi said smiling when he heard the boy was only five, families told the newspaper.
Relatives were exhilarated by the Yuan family's unusual encounter with the leader when the family returned home. Parents of the little Yuan's classmates would come to the kindergarten and asked for pictures with Yuan Bao, the boy's grandfather Yuan Junliang told the newspaper.
Little Bao's picture with Xi was one of the most shared on Chinese social media among the dozens of pictures taken of the president's surprising visit to the humble eatery. 
Yuan Junliang described Xi as "without any superior airs", and that he"chitchatted with people like an ordinary person or a family member."
When people waiting in line to order spotted Xi, they asked him to go to the front and order first, but Xi declined, according to the elderly Yuan. 
Xi and a small entourage arrived in a van at the steamed bun restaurant without prior notice on December 28, leaving restaurant staff and fellow diners delightfully surprised. He queued and picked up his 21-yuan (HK$27) lunch himself as people scrambled to take pictures of the president.
Photos of Xi dining at the restaurant went viral on Weibo following the rare "man of the people" display by the top leader.