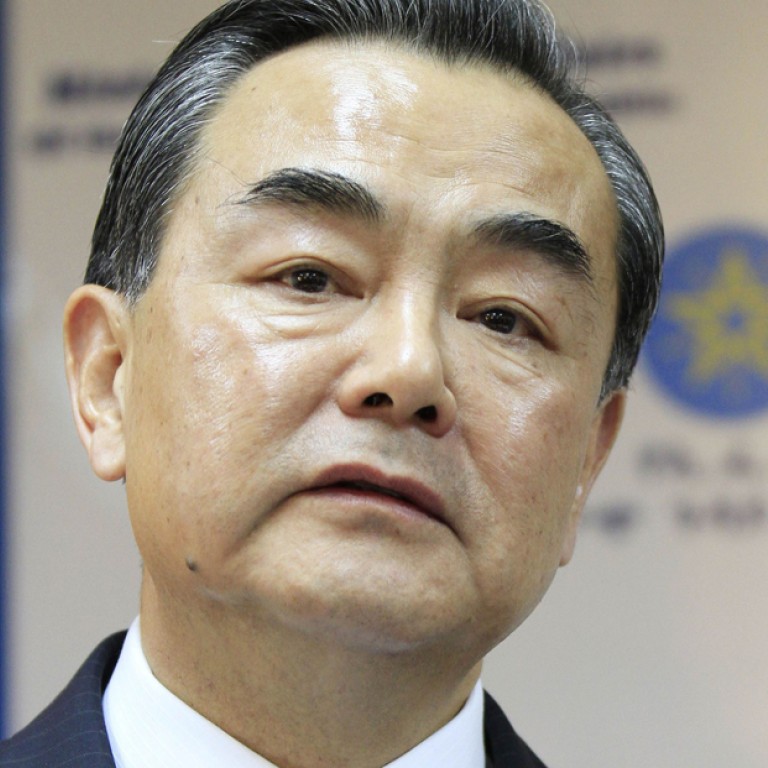 Beijing eyes broader role in Middle East
Foreign Minister Wang Yi tells Al-Jazeera China aims to move beyond trade and energy and wade into region's political and security affairs
Beijing desires a greater "all-around" role in the Middle East, expanding its involvement beyond trade and energy to include political and security affairs, Foreign Minister Wang Yi said.
In the central leadership's clearest statement yet on its diplomatic goals for the region, Wang told Al-Jazeera television that Beijing's political standing in the region would only be enhanced by its involvement in the Israeli-Palestinian peace talks and other disputes.
"China's all-round role will gradually and more visibly be felt by Arab countries and get their understanding and support," Wang said. "China is always ready to have co-operation for the mutual benefit of all countries in this region, Arab countries in particular, not only in the economic field, but also in the political, security and military fields."
The interview with the Qatar-based network's Arabic-language channel aired in two parts on Sunday and last night, but the Ministry of Foreign Affairs did not release Chinese and English transcripts until yesterday.
Wang's promise of a broader Middle East policy follow visits to Algeria, Israel, Morocco, Palestine and Saudi Arabia last month. Beijing has stepped up diplomatic activities in the volatile but oil-rich region since Xi Jinping was installed as president in March.
Analysts said the foreign minister's remarks indicate the Middle East's growing importance to Beijing in light of its thirst for oil, increased concern about Islamist terrorism and plans to develop a so-called Silk Road economic belt across Asia.
British consultancy Wood Mackenzie estimated that China would likely replace the United States as the top oil importer within the next four years.
Meanwhile, the "Arab spring", which has shaken or toppled several long-standing regimes, has alerted Beijing to a security vacuum in the region.
"The Arab spring created uncertainties in the region, and Beijing does not want that to affect their energy and economic interests there," said Wang Lian, an international relations professor at Peking University.
Yao Jide, an expert on Sino-Iranian relations at Yunnan University, said China's strategy to develop the restive and heavily Muslim region of Xinjiang has also pushed Beijing further into the Middle East.
"China cannot just focus on energy and economics to fully protect its national strategy," Yao said.
Yoram Evron, an Asian studies professor at the University of Haifa, noted deposed Egyptian president Mohammed Mursi's decision to make China the site of his first diplomatic trip outside the region in 2012.
"That was definitely a signal to the United States that we don't necessarily depend on you," Evron said. "There are other global powers that we can turn to."
This article appeared in the South China Morning Post print edition as: Beijing eyes broader role in Middle East