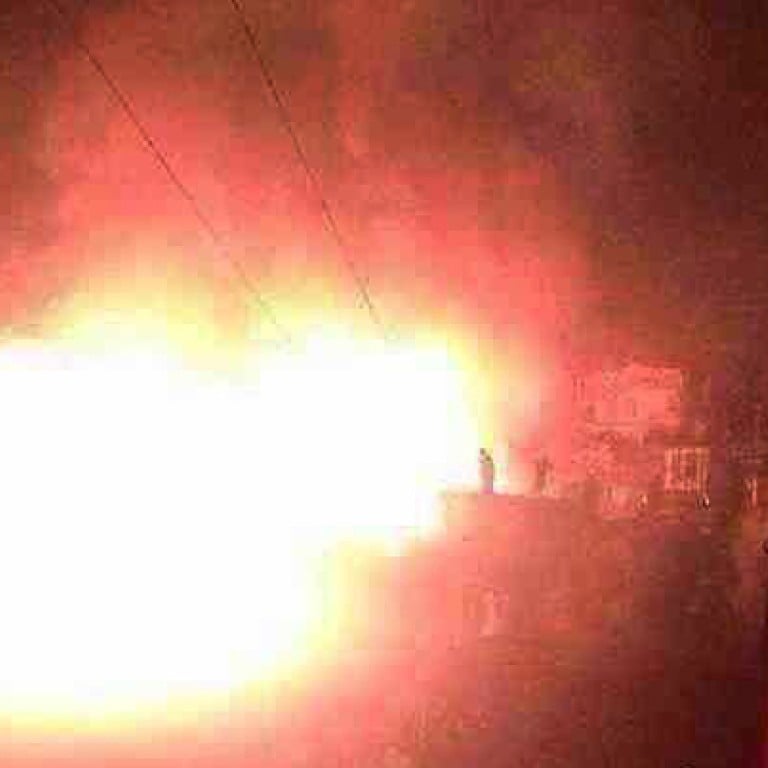 New

|
Fire hits massive Buddhist complex in Sichuan
A fire broke out at a huge Buddhist compound in Sichuan province on Thursday evening, engulfing more than a dozen structures and prompting more than 400 rescue workers to respond to the scene, reports said.
The fire reportedly happened at 7.30pm at Seda Larung Wuming Tibetan Buddhist Institute in Seda county, also known as Sertar, in the Garze Tibetan Autonomous Prefecture in Sichuan Province. It is the largest such institute in the world and home to some 10,000 nuns and monks.
The blaze destroyed more than a dozen buildings, which some reports said were living quarters for student monks or nuns. No casualties have been reported as yet.
In Pictures: Blaze engulfs Buddhist complex in Sichuan, January 10
Authorities are still investigating the cause of the fire, according to initial reports on microblogging platform Sina Weibo.
Around 450 people joined rescue operations, the reports said, and pictures circulating on Weibo showed people in uniforms and others in Buddhist robes sorting through debris as fires raged in the background.
Seda Larung Wuming, nestled in a valley at an altitude of 3,700 metres in the country's southwest and close to the Tibetan autonomous region, was founded in 1980 and formally established in 1997. It has a nunnery and monastery, surrounded by a crush of small houses.
Starting with just 30 monks, the Buddhist school now attracts thousands of students each year, who must complete six to 13 years of training.
Sina Weibo reports said there have been fires at the site before, as most of the structures are made of wood.