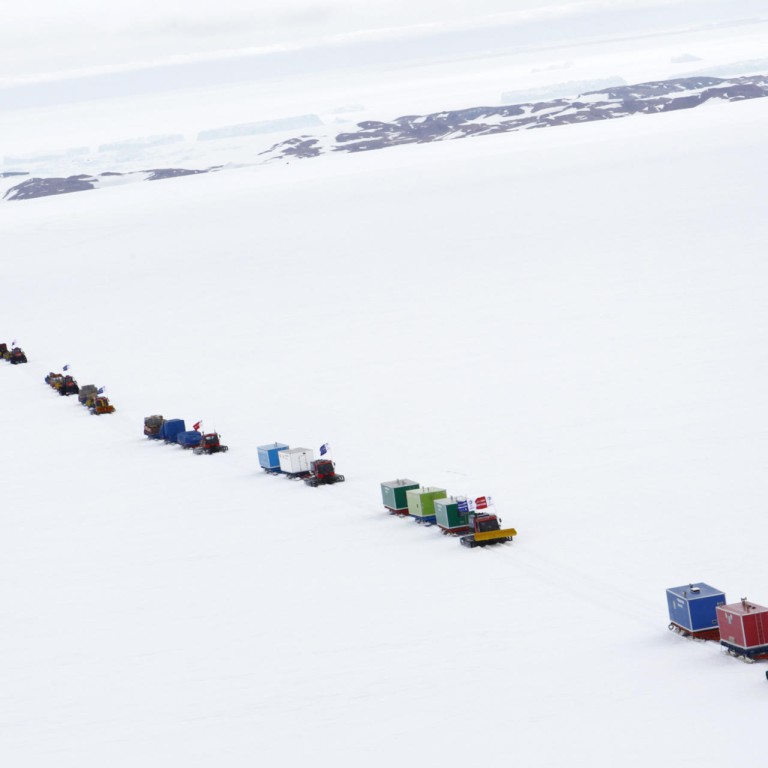 Blueprint called for on China's ambitions in Arctic and Antarctic
Growing presence in the regions has experts calling for the country to draw up strategic blueprint of objectives to calm other nation's concerns
Beijing needs to clearly define the strategic objectives of its Arctic and Antarctic exploration, as its growing presence in the polar regions has raised international concerns, experts affiliated with government think tanks say.
They said worries over China's involvement would only grow as Beijing stepped up its efforts in the regions. A blueprint would address the needless confusion, they say.
Beijing's polar ambitions were brought to the fore this week when the research vessel Xue Long was stuck in pack ice after helping to evacuate 52 people from a Russian ship trapped in the Antarctic. The vessel, which was on a mission to scout locations for a fourth Chinese research station, finally broke free on Tuesday.
Last month, China signed an agreement with institutes from the Nordic nations to establish a joint research centre. It was also recently granted observer status in the Arctic Council, although some of its eight members are wary of Beijing's involvement and believe it should be solely a regional group.
Wang Chuanxing , a deputy director of the Centre for Polar and Oceanic Studies at Tongji University, one of the institutes that signed the agreement on the research facility, said: "China will be more positively evaluated if we make it clear about what we are going to do in the region."
Relations with Nordic states have grown more important to Beijing amid concerns about the impact of global warming on China and the country's increasing demand for energy.
The Arctic is estimated to hold nearly a third of the world's undeveloped natural gas reserves.
Song Lilei , an international relations professor also at Tongji University, agreed that Beijing needed to spell out its objectives in the Arctic and Antarctic. "Such a paper by China can help address the concerns of the Nordic states," she said.
Song is the author of a report on whether the Nordic states territorial disputes have similarities with those between China and its neighbours.
In 2010, Russia and Norway resolved their 40-year-old dispute over a maritime area of 175,000 square kilometres in the Barents Sea by signing a treaty.
Song said similar methods might not be applicable to China because the disputes among the Arctic states are discussed through the Arctic Council.
"There is no such platform between China and nations involved in territorial disputes, and China prefers to settle dispute on a bilateral basis," she said.
But Wang said that by looking at the experiences of the Nordic states, "we can see how countries resolve their disputes without rising tensions among themselves".
This article appeared in the South China Morning Post print edition as: China urged to define its polar ambitions