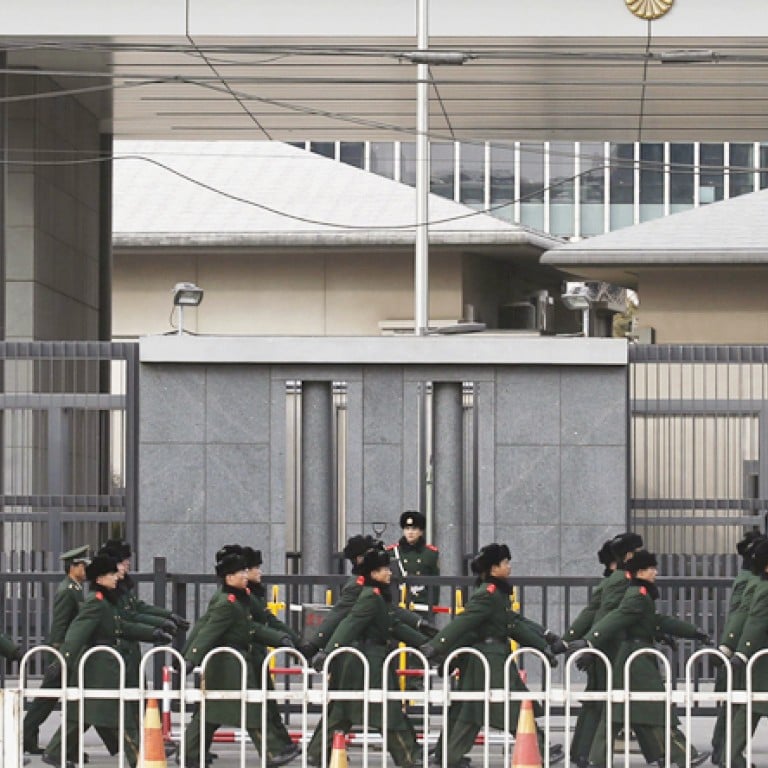 'Cultural threats' among five focuses of new national security panel, colonel says
National security committee will plan response to extremists, online agitators and West's cultural influence, among others, colonel says
China's new national security committee will target five types of "unconventional security threats", including extremist forces and ideological challenges to the culture posed by Western nations, a senior colonel has said.
Gong Fangbin said existing government agencies were not well equipped to handle the new "highly intertwined and complicated" security threats.
The other areas of concern were cybersecurity, which includes calls made on the internet for protests against the government, ideological struggle and a combination of conventional and unconventional threats.
"No single agency can handle such threats," Gong said in an article for the , the daily newspaper of the Communist Party's Central Party School. "It is necessary to set up a high-level agency that has the proper authority to co-ordinate all forces involved."
The establishment of the committee was announced after the party's third plenum in November, but no details about its structure or role were given.
Gong, also a professor at the National Defence University, said ideological challenges had grown. The West was imposing its values on the world, which made it difficult for China to protect its interests. Hollywood movies for example were changing the thinking and values of the nation's youth, he said.
The committee would also need to address threats posed by the internet. Online communities were being used to organise massive anti-government protests elsewhere in the world, putting governments at risk.
"Western nations such as the United States have used the cyber community as a channel to influence … China, and we are not fully prepared to face the challenge in this regard," Gong said.
Observers said singling out ideological threats as a main task of the committee indicated the party wanted to pursue political stability through tighter domestic security and monitoring online activities would be part of it.
"The key word should be political security," said Dr Mathieu Duchatel, head of the China and Global Security Project at the Stockholm International Peace Research Institute. "There are also external sources of threats, and there is a linkage between the two."
Li Wei , an anti-terrorism expert with the China Institute of Contemporary International Relations, said Beijing needed to step up efforts to deal with online threats. "Radical thoughts are spread through the mobile internet, posing a more serious threat to society," he said.
Gong said the committee would be more like its Russian equivalent than the US National Security Council, which is part of the Executive Office of the President. The Russian council is a consultative body of the nation's president composed of key ministers.
He said the body would be tasked largely with planning, co-ordination and consultation. Power to carry out policies would stay with existing government agencies.
This article appeared in the South China Morning Post print edition as: Security panel targets five threats