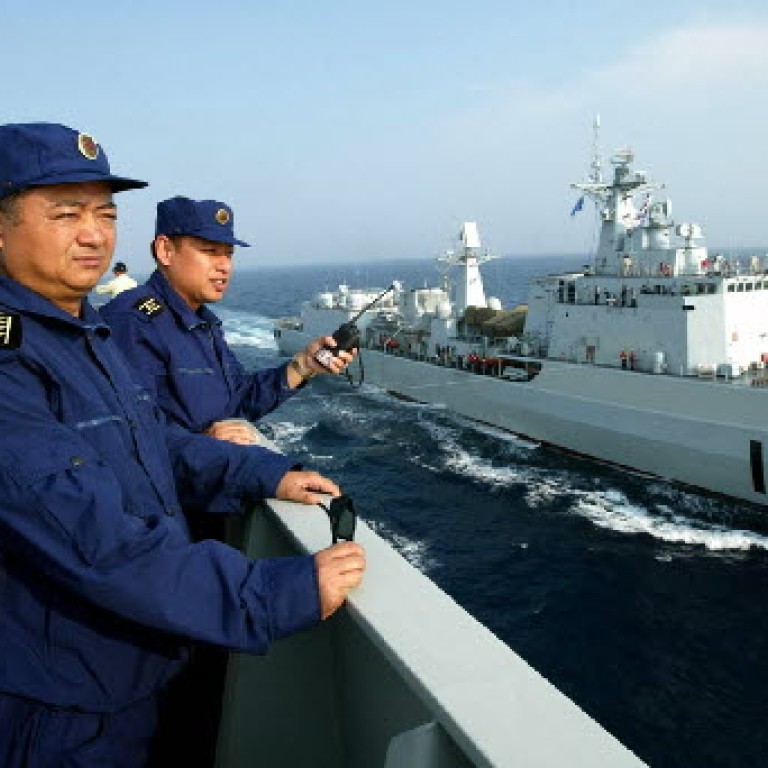 Fighting in East, South China Seas would test PLA prowess, general says
Analysts distance themselves from remarks by Defence University official that the army should seize opportunities to test itself in battle
Comments by a PLA general that armed conflict over China's maritime territorial disputes would be a good chance to test the military's prowess were "radical", mistaken and did not reflect official policy, analysts and other military figures say.
Liu Yazhou , political commissar at the People's Liberation Army National Defence University, said in a magazine interview that by "seizing opportunities" the military could be turned into a modern power on par with the United States.
"An army that fails to achieve victory is nothing," Liu was quoted as saying by the , or Defence Reference Magazine. "Those borders where our army has won victories are more peaceful and stable, but those where we were too timid have more disputes."
Analysts said Liu's "radical" comments might mirror some PLA leaders' thinking on territorial disputes, but they ran counter to government strategy and talk of conflict would harm the nation's long-term interests.
"Liu's comments just represent his own opinion or some senior military officials' thinking, but not the whole PLA," Xu Guangyu , a retired major general, said.
Antony Wong Dong, a Macau-based military expert, said Liu's comments were intended to defend China's aggressive military activities in the East China Sea since Beijing announced its air defence identification zone over the sea last year.
"Liu's comments are definitely aimed at pleasing President Xi Jinping as Xi also needs to show the announcement of the air zone is supported by the military," he said.
Liu said in the interview that China had not engaged in mechanised warfare since its brief war with Vietnam in 1979, while the US army had commanded several complex campaigns in recent decades. Liu said that under the leadership of Mao Zedong and Deng Xiaoping , the PLA had fought the US army in Korea in the 1950s, a border conflict with India in 1962, a battle with the former Soviet Union over sovereignty of Zhenbao Island (Damansky Island) in 1969 and the conflict with Vietnam in 1979.
Liu said the PLA now had "a strategic opportunity" to boost its military capability to defend Chinese sovereignty in the East and South China seas, where China is involved in territorial disputes with Japan, Vietnam, the Philippines and other Asian countries.
Beijing-based naval expert Li Jie said Liu's argument that China's military might had brought peace and stability on its borders was flawed. "China's border security doesn't rely on military might. We have more than 20 neighbouring countries with few waging war against us. Most of our borders have been peaceful for decades," he said.
Shanghai-based naval expert Ni Lexiong also disagreed with Liu's assessment that the PLA needed battle experience to test itself.
"The PLA's victories in wars with the former Soviet Union, Vietnam and India failed to bring real peace to China. It was the years of political and diplomatic negotiations in the aftermath that played the key role in China's stability in the past decades."
Former Taiwanese defence minister Andrew Yang Nien-dzu said Liu's interview was aimed at boosting PLA morale and encouraging the army to undergo more intense exercises and military reforms, all requested by Xi since he took control of the army in 2012.
Liu's comments did not mean that "Beijing will immediately take military action to solve territorial disputes, as this is not in line with its defence strategy and the national interest", Yang said.
This article appeared in the South China Morning Post print edition as: Combat would boost PLA prowess: General