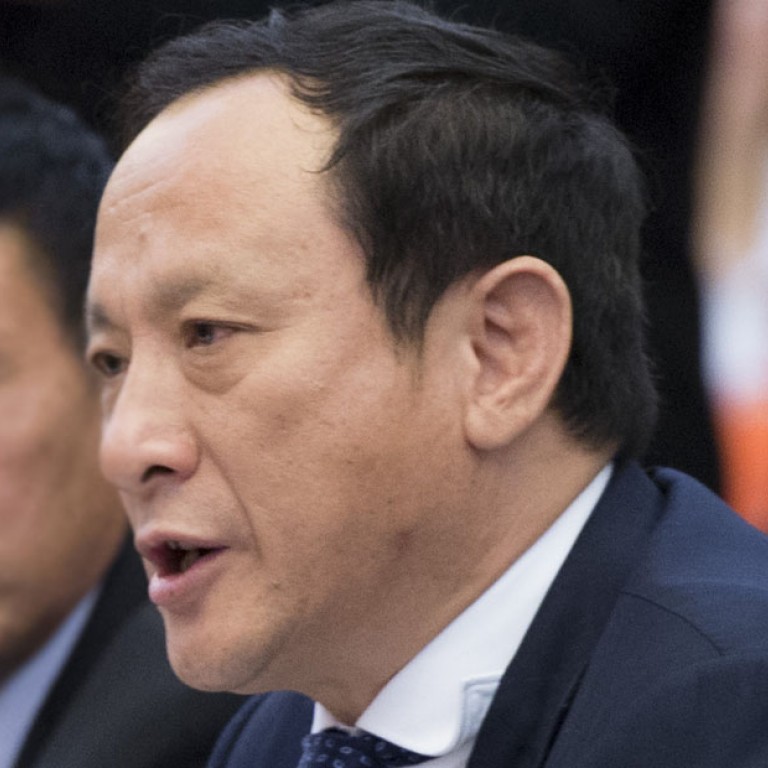 Work under way on China's second aircraft carrier at Dalian yard
Huge ship and two advanced destroyers being built at Dalian yard says Liaoning party chief, according to reports later deleted from internet
China is reportedly building a second aircraft carrier, estimated to be completed by 2018, on its way to expanding its fleet to four of the massive ships.
Media reports - later deleted from the internet - stated Liaoning party chief Wang Min told a panel of the provincial people's congress that the second carrier was being built in the city of Dalian. The reports also quoted Wang as saying the port city was building two advanced 052D destroyers.
Wang told delegates from Dalian yesterday that the shipyard had started building China's second carrier after the first one, Liaoning, was delivered to the navy. The shipyard was responsible for refitting Liaoning, formerly a Ukrainian carrier.
Wang said construction of the new carrier would take six years and China's navy would eventually have four.
While the report did not specify the exact completion date, the new carrier is expected to be completed in 2018, based on the delivery date of Liaoning to the navy in September 2012.
It was the first confirmation by a senior official that China was building a second carrier, as well as the location and the timetable of its construction. The Defence Ministry has been tight-lipped about the progress of the plan.
The reported in November that China would build four medium carriers by 2020. A country needs three to four carrier battlegroups for combat capability. The United States, by comparison, has 10 active carriers.
The carriers are part of China's push to develop a so-called blue water navy at a time when tension is running high with neighbours including Japan and the Philippines. In December, the USS Cowpens had to change course to avoid a near collision with one of the ships in the Liaoning squadron conducting tests in the South China Sea.
Military experts yesterday were divided about why the report was removed from the internet.
"I am sure Wang Min did say that in the panel meeting. But it seems that it is not proper for him to make the news public," a senior naval colonel said, requesting anonymity.
One retired PLA general said: "There is only one reason for such an important piece of news to come out in this way: the central authorities want to keep it low profile."
Macau-based military expert Wang Dong yesterday said it made sense that Dalian shipyard was responsible for the construction of the new carrier.
"However, it is worth keeping an eye if Dalian also gets the orders to build type 052D destroyers as they are usually built by Shanghai shipyard. If Dalian is building both, it may exceed their capacity,' he said.
A spokesman of Defence Ministry yesterday declined to comment when reached by the .
This article appeared in the South China Morning Post print edition as: Work under way on China's second aircraft carrier