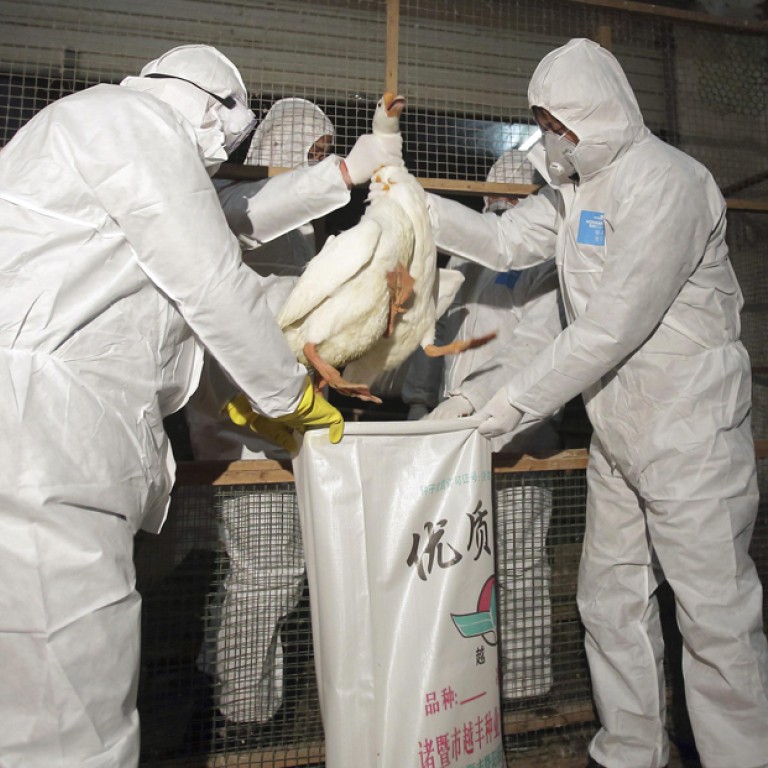 Shanghai doctor, 31, becomes first medical professional to die from H7N9 bird flu virus
Death raises fears of possible person-to-person transmission as source of virus not yet found
A surgeon in Shanghai has become the first health care worker killed by the H7N9 bird flu, raising fears that the virus can spread from person to person.
Zhang Xiaodong, 31-year-old thoracic surgeon at the Shanghai Pudong New Area People's Hospital, died on Saturday morning, said a hospital official who declined to be identified. There was no evidence so far that he had been in contact with live poultry recently.
"Health authorities and the hospital are still trying to find the source of infection," the official said. "It could be a serious problem if no evidence is found that he had contact with live poultry."
Zhang, however, could have treated patients with pneumonia, a symptom of H7N9 infection, the official admitted. Zhang was one of two new human H7N9 cases reported in Shanghai yesterday, bringing to seven the number in the municipality this month.
The other victim, a 77-year-old farmer, also died on Saturday morning, the Shanghai Commission of Health and Family Planning said.
"If the diagnosis is confirmed and no [bird] exposure history is elicited, this does point slightly more to the possibility that H7N9 may be more transmissible between humans than H5N1," said Yuen Kwok-yung, a University of Hong Kong microbiologist.
Yuen said limited first-generation transmission from person to person was known for the H7N9 strain when it was first reported in Shanghai in March.
H5N1 is thought to have originated in Guangdong in 1996.
In Guangdong, three new H7N9 infections were confirmed yesterday. The province also reported its third fatality from the virus, Xinhua reported.
Though it has yet to become as contagious as seasonal flu, there are mounting concerns about the potential of the virus to cause a pandemic.
The World Health Organisation said yesterday it has been notified of more than 40 confirmed human H7N9 infections, this month, all in China.
"Given the population movements before Chinese New Year and the potentially unpredictable behaviour of influenza viruses, continued vigilance and close monitoring are needed," the WHO Representative Office in China said yesterday. "[Our] advice to the public is to continue to practice good hygiene and handle food properly."
It maintain there was no evidence of "sustained human-to-human transmission" and it did not recommend any restrictions on travel or trade.
This article appeared in the South China Morning Post print edition as: Shanghai doctor dies from H7N9 infection