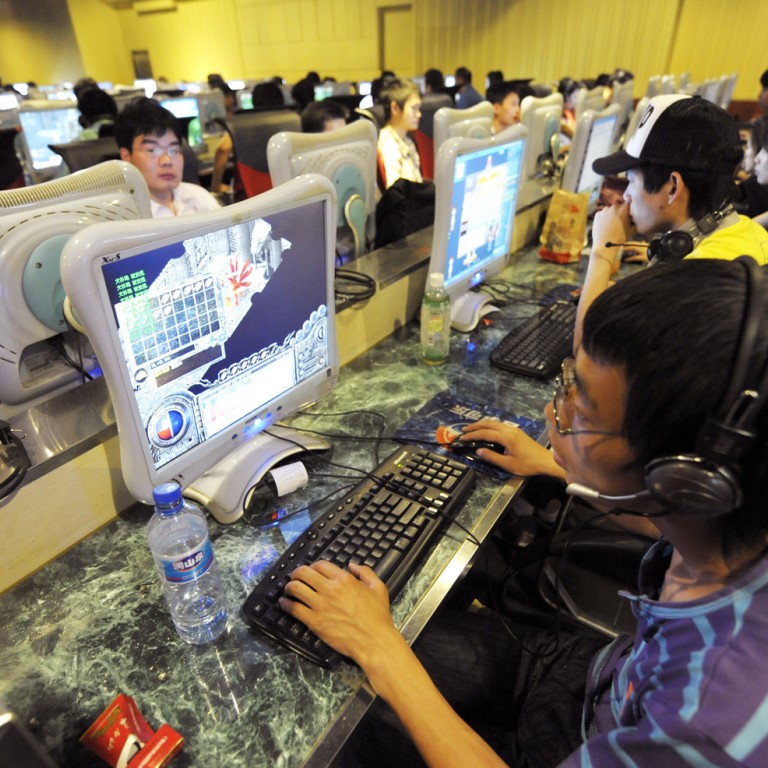 Update

|
Major internet outage hits millions in China, cyberattacks suspected
For about an hour yesterday, attempts to access sites without the .cn country code led to page run by US company with Falun Gong ties
Mainlanders could not access much of the internet yesterday, with users who tried to call up websites being redirected to a blank page run by a US technology company tied to Falun Gong.
Beginning at 3pm, users could not access any website, either hosted on the mainland or overseas, with top-level domains such as
.com
,
.net
and
.org
including Sina Weibo, according to several major internet service providers. Web addresses with the
.cn
country code were not affected.
Normal service resumed about an hour later but the problem lingered in some regions for hours longer.
Internet users were redirected to a website owned by Dynamic Internet Technology, a company working "to provide web access to forbidden sites for internet users in China", according to its website.
The company counts among its clients a newspaper run by Falun Gong, which Beijing has outlawed as an "evil cult". It also did work for Voice of America, Radio Free Asia and Human Rights in China, it said.
Company president Bill Xia confirmed to the the web address belonged to them. But he believed the incident was a backfiring of the government's own web censoring system. "We noticed a sudden increase of traffic and suspected we were under attack," he said. "Our security system has activated a protection mechanism so visitors to the address are not able to see any thing."
A system malfunction or operator mistake might have accidentally directed internet users to a banned IP address such as his company's, Xia said. "A similar incident happened in 2002. Visitors to
Sina.com
were directed to the website of the Falun Gong," he said. "I guess [Beijing's] … DNS hijacking backfired again."
Song Yingqiao, vice-president of
Net.cn
a major internet service provider under the Alibaba Group, told the Tencent website the scale and duration of the incident were unprecedented for the mainland.
Some cyber security experts said the incident might have been an attack, carried out possibly by individuals or mainland or overseas organisations.
An internet security engineer with a major anti-virus company in Beijing said the incident could be a "showdown" with the authorities brought by anti-government activists overseas.
Another expert said: "The security of mainland websites is very poor and they have low awareness of protection. Even an individual could launch an attack."
This article appeared in the South China Morning Post print edition as: Much of mainland internet goes dark