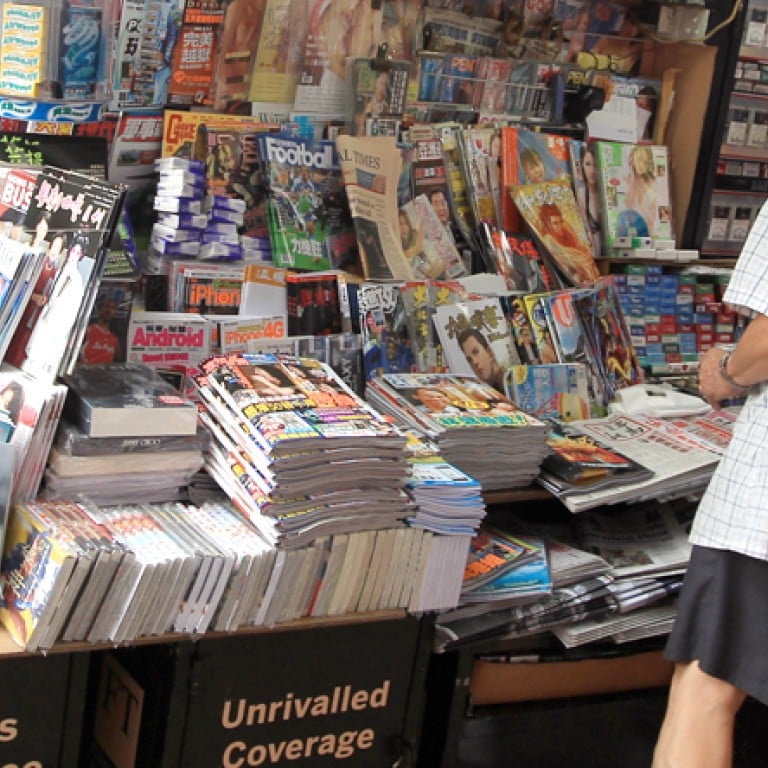 Beijing tightens censorship of books by Hong Kong and Taiwan authors
Tougher rules for all HK and Taiwan authors to weed out 'vulgar' and 'harmful' content
Beijing has tightened controls on book publishers and ordered publications by authors from Hong Kong and Taiwan to go through a stricter approval process.
The directive was sent to all chief editors of major Chinese publishers in early December and came with immediate effect.
The move was to weed out content deemed "vulgar" or "politically harmful" by the authorities, sources familiar with the situation said. The tightening was never publicised.
It was first brought to public attention after several fung shui masters in Hong Kong complained this month that they could not get their books of predictions for the Year of the Horse registered for publication on the mainland.
The sources said the restriction was not limited to fung shui books - regarded by the atheist Communist Party as superstitious and vulgar.
"The order doesn't just target fortune-telling and fung shui books but all books by Hong Kong and Taiwan authors," a Beijing source said.
A publishing source confirmed they received the order last month and had stopped publishing fortune-telling books.
"Tens of thousands of corruption cases are being reported in the official media every day. And there is also an unsettling development regarding Japan and the United States and their policies toward China. All these add to the nervousness of the authorities and so they tighten control," the source said.
While Hong Kong and Taiwan books are being particularly targeted, mainland publications also have to go through tighter vetting procedures now.
The source cited the example of a story on Bo Guagua - younger son of disgraced Chongqing party chief Bo Xilai - that was run recently as the cover story of by the Beijing Joint Publisher. It reported on Bo Guagua's colourful life in Britain but otherwise contained little sensitive information. Still, it was banned on the internet soon after publication.
The source said the new policy did not apply to translated foreign books. "We do not know how long the policy will last. We just have to allow extra time for official vetting in our publication planning," the source said.
This article appeared in the South China Morning Post print edition as: Beijing tightens censorship leash on book publishers