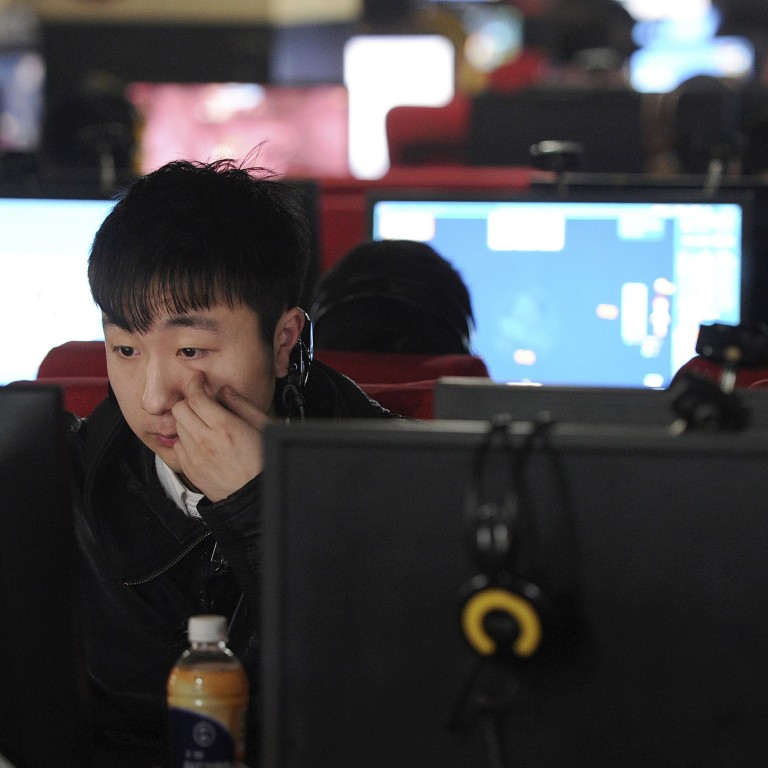 Officials blame 'hackers' for internet outage
Cyberattack most likely cause, says government body, but overseas expert casts doubt on theory
A government department says hackers were probably responsible for a massive outage on the mainland's internet, which saw users unable to access most sites.
"According to an analysis of available data the centre has preliminarily concluded that this incident was caused by a cyberattack," a statement from the National Computer Network Emergency Response Centre said. "The source of the attack is under further investigation."
People were instead directed to a blank website maintained by an American technology company linked to the spiritual movement Falun Gong, which is banned on the mainland.
Websites with the domain
.cn
which are administered by the government, were not affected.
Experts outside China have cast doubt on the theory that hackers were to blame.
"Our investigation shows very clearly that the domain name service exclusion happened at servers inside China," Xiao Qiang, an expert on the mainland's internet controls based at the University of California, Berkeley, was quoted by Reuters as saying.
The problems appeared to be caused by an error made by internet censors on the mainland, according to Xiao.
"It all points to the Great Firewall. How that happened or why that happened, we're not sure," he said.
The US company, Dynamic Internet Technology, denied any responsibility and said the problems were caused by the government's own internet-censorship technology.
The mainland authorities used domain name system "hijacking" as an important tool to prevent mainland internet users from visiting certain websites, according to Bill Xia, the company's president.
But the system sometimes malfunctioned and directed visitors to blacklisted sites, he said.
Tang Wei , a senior cybersecurity engineer with Rising, an antivirus company, said there was widespread suspicion on the mainland that the incident was linked to Dynamic Internet Technology, which lists a Falun Gong-run newspaper as one of its clients.
"They of course will never admit it even if they are really are responsible," he said.
Some users said they were still feeling the impact yesterday, possibly due to some servers needing longer time to clean out bad data from their storage systems.
This article appeared in the South China Morning Post print edition as: Officials blame 'hackers' for internet outage